Testimonials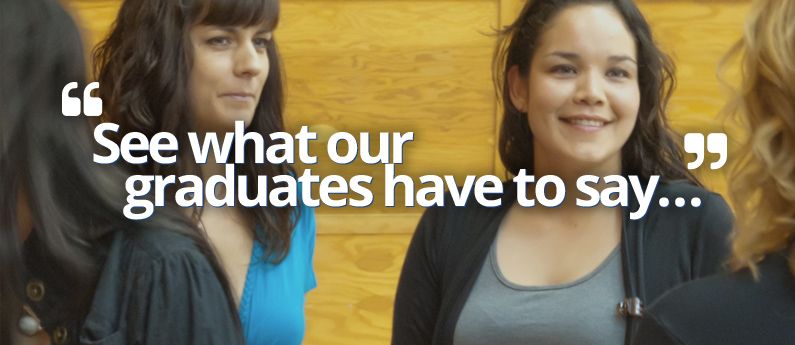 I arrived in Canada March of 2019. Since I am a new immigrant, finding a job that suited my capabilities and necessities proved to be a challenge. When I came across an ad for the Health Care Assistant program under Discovery Community College, I jumped the gun right away. I've wanted a versatile career that will allow me to touch people's lives and make a change.

Studying amidst a pandemic has its share of obstacles. DCC had a mixed in-person and online learning that worked perfectly with the curriculum. I liked how I can interact with my cohort and sometimes be independent with it. My instructors have been really supportive and patient with questions that we have, sharing experiences that we can tie into theory and practice.

Now that I am a certified Health Care Assistant, my family and I are at ease knowing that there is a lot of opportunities and growth waiting for me in the community. I have submitted applications and waiting back to hear from employers. I can't wait to be back in the health industry and put my strengths to use.
I came from Lebanon in 2016 and didn't know where my life was going to take me. I ended up doing house keeping until 2021. A friend of mine who was a graduate from DCC told me about the Personal Support & Community Health Worker course. I never thought that I would be able to attend school and get a certificate, especially because I was concerned about my language barrier. I have never used computers, but I was able learn and was able to graduate. My English has improved , I am more confident, and also just about to get my drivers license.

The great thing is also got hired from my practicum at Delta Living Society, and I still can't believe that this has happened!

If it wasn't for all the support from the college I received, this would have never been possible.

If it wasn't for the Government funding, I would never be able to take this course. Thank you, all the instructors, all the staff of DCC. I am so so grateful for this opportunity.
I was in the Personal Support & Community Mental Health Dual Certificate, and it was an effortless transition from gap year to student life! Discovery Community College honestly answer any questions or concerns you have about programs, schedules and try to be adaptable to their students. I personally loved the energy from the college. The teachers, administrators and career advisors are honest, compassionate and want what's best for their students. It's truly an amazing community college that brings you closer to different cultures and perspectives.
Honestly, such an amazing college. Each staff will support you every step of the way to graduation, they will treat you as a person rather than just a number like most colleges. Glad I chose DCC!
Overall, my experience at Discovery Community College was the best experience ever! They thoroughly teach you the software you need to succeed as a dental receptionist such as ClearDent and PowerPractice. They teach the software and all attributes of dental receptionist so well and effective, so you are prepared for your practicum especially through the teaching of the instructor.

I am so glad I decided to become a dental receptionist at this college. The Instructor Ms.Dhami She's very detailed and passionate about teaching. She's extremely organized and I cannot speak highly enough of Ms. Dhami.
...the supportive team at DCC made it easy.
In August 2015 I came to Discovery Community College to pursue Health Care Assistance which went with my past training in paramedics. Being an international student from Crimea I knew it would be a challenge. However, the supportive team at DCC made it easy. My favorite part of the program was being in the classroom, it was fun and informative. The friendly environment made it easy as an international student to become engaged. I made a lot of friends at Discovery Community College that I will continue to stay in touch with. Attending Discovery Community College allowed me to see the working environment in British Columbia and made me career ready.
To have this school here and know I could go home… made it easier to be at school every day.  I love it!
The skills I learned were priceless…
I can proudly say that going to Discovery was one of the greatest choices I have made in my life. Now I not only have a job, but a career which I am proud of.
Discovery Community College gave me the training and skills to get into the work force. The small class size, hands on training and superb teaching gave me confidence and knowledge.