Get the Skills to Pursue a Career as a Law Enforcement Professional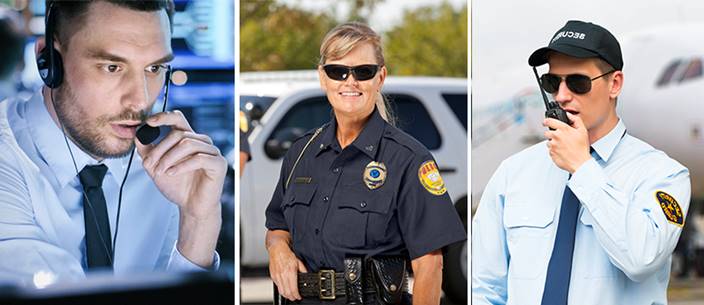 Police Foundations Diploma
The Police Foundations diploma program is designed to provide learners with the knowledge, skills, and attitudes that will help them to pursue work at various levels of policing, public safety, security, by-law enforcement, and related justice professions. Graduates will be better prepared and more qualified to seek employment in these fields.
If you're an assertive, conscientious individual interested in serving and protecting your community, our Police Foundations training program could be an excellent opportunity.
This program has been reviewed and approved by the registrar of the Private Training Institutions Branch (PTIB) of the Ministry of Advanced Education, Skills & Training.
Achieve a Strong Foundation in Law Enforcement
Practical courses allow you to learn about psychology, sociology, criminology, the Criminal Code, contemporary social and community problems, policing protocols and strategies, investigating and evidence, conflict management and much more.
Obtain Relevant Experience
While the program does not offer a work placement, we assist you in obtaining volunteer or paid positions in the community to help you get relevant experience and build your resume. For example you could mentor at-risk youth, provide event security, or volunteer with crime prevention.
Launch Your Security Career
To become a security guard in B.C., you must be licensed. To get a security license, you must pass a course from an approved Security Training School and write an exam. DCC is an approved Security Training School. This means you can write the exam after you complete this program without taking any extra courses.
Career Opportunities
Career opportunities that graduates from our program can pursue include: Royal Canadian Mounted Police, Out-of-Province Police Services, Municipal Police Departments, By-Law Enforcement, Campus Police, Security (special events, industrial & commercial, residential, retail, casino, etc.), Correctional Services (Federal & Provincial), Conservation Officers and Park Wardens, Civil Enforcement (Bailiffs, Process Servers, etc.), Canada Border Services, and BC Sheriff Service.
*****Federal, Provincial, and Municipal agencies in Canada have their own requirements for law enforcement and regulatory enforcement personnel employment. Students wishing to pursue these careers should ensure that they are able to meet the educational, physical, and other entry requirements for their desired employment before enrolling in this program. Completion of this program does not guarantee entry into any law enforcement or regulatory enforcement profession. However, we believe that completion of this program will help you become a preferred candidate in the recruiting process.
The best way to see if Discovery Community College is the right fit for you is to see it for yourself. You can tour our facilities, get all your questions answered, and meet with both students and instructors. Schedule a Tour Now or Get more info >>
Is the Police Foundations Diploma Program Right For You? Get More Info…
If you're interested in learning more about Police Foundations training and exploring whether this is the career path for you, fill out the form on the side of this page to receive more information.
To speak with an Admissions Representative right away, give us a call at 1-877-315-5241.