Health Care Assistant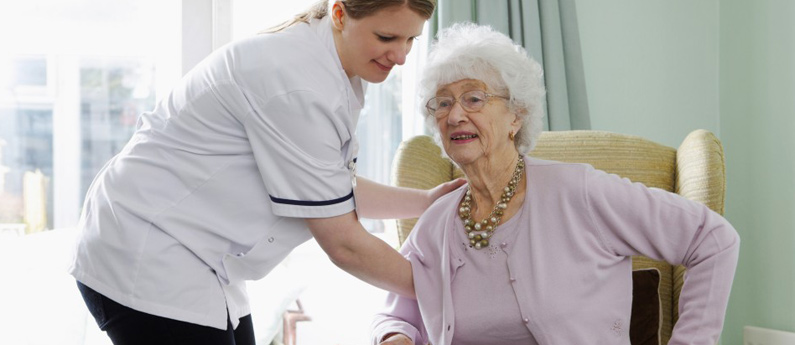 Get the Practical Skills and Support to Start a Rewarding Career Helping Others in 38 Weeks
Health Care Assistants (HCA), sometimes called Health Care Aides, provide important personal assistance and support services for a wide variety of medical clients including elderly patrons, injured or disabled persons and chronically ill people who require short term assistance or ongoing support.
Your compassion, patience and interest in helping others, paired with the hands-on training from Discovery Community College, will prepare you for a rewarding career as a Health Care Assistant in less than 10 months.
This program is offered in: Campbell River, Courtenay, Parksville, Nanaimo, Maple Ridge and Surrey
Practical "On-the-Job" Training
As a student in the Discovery Community College Health Care Assistant Diploma program, you'll learn in a real-world environment by training on-site at residential care facilities. The philosophy of this program is based on a humanistic, experiential approach and features gradual immersion and hands-on training. Paired with small class sizes, this learn-by-doing process ensures that our graduates are competent and confident with their knowledge base and clinical skills.
Healthcare is a "hands on" profession and at Discovery College we strongly believe that is how it should be taught. Successful graduates of this program enter the professional world with confidence after gaining so much practical, on-the-job-experience during their training.
The fun, online quiz takes 3-minutes to complete and you'll get a personalized report. Identify your strengths and social style plus the training and positions you're best suited for. Get Your Career Training Readiness score now.
Health Care Assistants in High Demand in B.C. & Throughout Canada
The growing and aging population in B.C. and throughout Canada is creating an increased demand for training Healthcare professionals. There is an especially high demand for skilled Health Care Assistants. The Government of Canada reports that employment growth in this field "will be among the strongest of all occupations." (Working in Canada Report: Nurse Aides, Orderlies and Patient Service Associates NOC 3413-C)
In fact, over the next 7 years it's projected that there will be more job openings in the field of Health Care Assistants than there will be trained professionals to fill those jobs. That makes now an exciting time for new professionals receiving their training and entering this booming field.
Employment Opportunities
As valuable members of the health care system, HCA's provide personal care and support services in wide variety of medical facilities, including:
Retirement Homes
Hospices
Extended Care Facilities
Assisted Living Residences
Successful Health Care Assistants, and those who find the most satisfaction in their work, are those individuals who, in addition to excellent medical care are able to provide some companionship and company to their clients.
"I had an interview the day of graduation and was hired on the spot. I never thought I would see a paycheck like that!"
– Cindy MacIssac, Health Care Assistant Graduate

Is a Rewarding Health Care Assistant Career Right For You?
If you're interested in learning more about Health Care Assisting and exploring whether this might be the career path for you, fill out the form on this page to receive more information and a FREE Career Info Kit.
Our friendly and knowledgeable Admissions Representatives are happy to answer any questions you may have and can help with everything from courses to financial aid.
To speak with an Admissions Rep right away, give us a call at 1-877-959-3443.