Get the Skills to Become a Justice & Community Safety Leadership Professional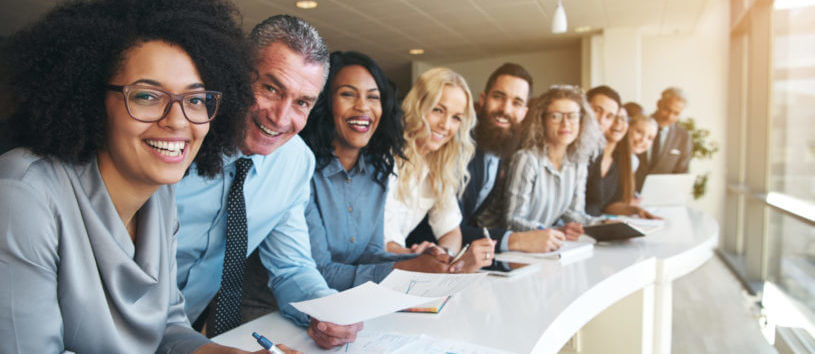 Justice & Community Safety Leadership Diploma in as Little as 61 Weeks
Justice & Community Safety Leadership Professionals play a crucial role in our communities. Professionals in this field put their own safety at risk to serve and protect the public. They keep the peace among others and attempt to prevent crime and violence.
If you're a hardworking, motivated person who's interested in serving your community and making a difference in people's lives, Justice & Community Safety Leadership training could be a good fit.
This program is offered in both the blended format (which is Virtual face to face online instruction from the comfort of your own home and practicums in your community) or 100% onsite at one our campuses.
This program has been reviewed and approved by the registrar of the Private Training Institutions Branch (PTIB) of the Ministry of Advanced Education, Skills & Training.
The best way to see if Discovery Community College is the right fit for you is to see it for yourself. You can tour our facilities, get all your questions answered, and meet with both students and instructors. Schedule a Tour Now or Get more info.
Justice & Community Safety Leadership
61-Week Diploma | $79,040 median annual salary***
Training in crisis intervention, community safety and conflict management
Occupations include Court Officer, Security Guard & Community Service Worker
Advance into Community and Social Management, Correctional Services, and much more!
*** https://www.jobbank.gc.ca/marketreport/wages-occupation/17740/BC visited on September 29, 2022. Salary source for court officers and justices of the peace in British Columbia with the lowest 10% earning $47,840 to the highest 10% of workers earning $104,000.
Justice & Community Safety Leadership Program
The Justice and Community Safety Leadership diploma program will prepare you with the academic background, applied skills, and specialized knowledge required to become a well-prepared candidate in the fields of community safety, security, and justice.
Through the study of human, social, and cultural behaviour, mental health, communication, and group dynamics, you'll develop useful leadership skills in cross-cultural relations, conflict management, and crisis intervention.
This program is currently being offered in a blended format with virtual and face-to-face components.
Program length: 61 weeks
As a graduate of this program, you will be able to analyze and interpret best practices within the scope of practice for the community safety, security, and justice profession in the following areas:
Civil order as addressed through relationships in a culturally diverse community
The role of restorative justice and community partnerships
Victims of violence, people with different intellectual abilities, and people with mental health diagnoses
The role of front-line staff and first responders
Professional ethics, reasoning, and conduct
Leadership and group development, management of groups in conflict
Informal support of individuals in psychological distress
Self-care and burnout prevention
Cultural impact of crime, crime prevention strategies, and the victim experience
Use of investigation tracking and reporting technology
Opportunities to promote restorative justice through cultural inclusion, sensitivity, and understanding
Opportunities to investigate and manage cases
Here's what will you learn in the Justice & Community Safety Leadership program:
Mental Health for Community Safety
Crisis Intervention
Community Safety Professionalism and Ethics
Canadian Charter and Criminal Code
Criminal Justice in Canada
First Aid
Violence Prevention
Basic Security Training
Investigation Strategies and Case Management
Traffic Management and Accident Investigation
Career Opportunities
Graduates can use this program as a foundation toward a career in a wide variety of highly sought-after private and government safety administration and security roles. This program introduces foundational knowledge and skills required to become a successful applicant for a career in security, investigation, probation and conservation administration, border services, and related community safety positions across Canada.
Is a Rewarding Future in Justice & Community Safety Leadership Right for You?
If you're interested in learning more about Justice & Community Safety Leadership and exploring whether this might be the career path for you, fill out the form on this page to receive more information.
Our friendly and knowledgeable Admissions Representatives are also happy to answer any questions you have and can help with everything from course information to financial aid options.
To speak with Admissions right away, give us a call at 1-877-315-5241.
Curriculum Guide – Justice & Community Safety Program
Curriculum Guide – Justice & Community Safety Program with Cooperative Work Experience