Healthcare Administration Programs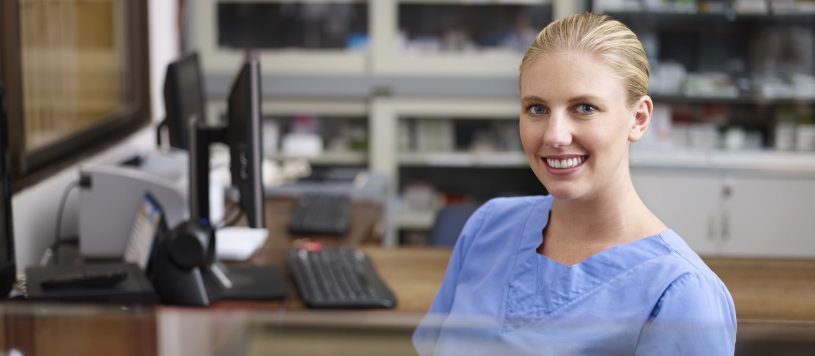 Professional Healthcare Administration Training Programs in British Columbia
Do you have an eye for detail, care about others, and enjoy working in a team? You can turn your talent for organization into a rewarding medical administration career. The Healthcare Administration programs at Discovery Community College put you on track towards a brighter future in a variety of medical environments.
If you're looking for a stable, in-demand career in a medical or dental office, becoming a Healthcare Administration professional is a great option for you.
Healthcare Administration Program Options:
Dental Reception

Interested in starting a rewarding career in the dental industry? In as little as 19 weeks, you'll receive the medical knowledge and technical skills needed to succeed as a Dental Receptionist. Learn more.

Medical and Dental Office Management

The Medical Dental Office Management Diploma program is designed to give you the skills required to effectively manage a medical clinic, doctors' office, specialists' office or clinic, hospital, chiropractic office, optometry office, dentists' office, or a government-related agency such as public health. Learn more.
Job Growth in B.C.'s Healthcare Sector
As Canada's Baby Boomer population ages, there has been a rapid increase in demand for Healthcare Administration professionals. Medical or dental administration training is a great way to quickly become qualified for a career that offers job security, competitive compensation, flexible schedules, and much more.
Not Sure What Career is Right For You? We Can Help!
A friendly and knowledgeable Discovery Admissions Advisor would be happy to answer any questions you have. You can even come in for a tour of our labs and facilities and see for yourself just what it's like to work and train in healthcare.
For more information, fill out the form on this page or give us a call at 1-877-315-5241.