Get the Skills to Become an Education Assistant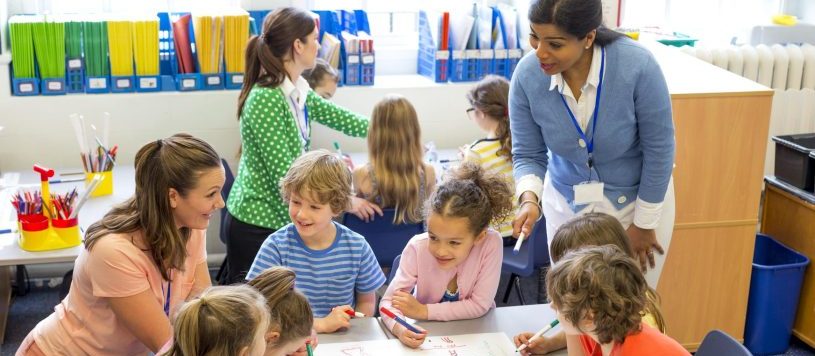 Education Assistant Training in as Little as 22 Weeks Online OR On Campus
Education Assistants work under the supervision of a teacher, providing additional assistance and instruction to students. They often circulate around the classroom while students are completing assignments and assist students who are struggling with their work.
If you're a patient, compassionate individual who enjoys working with children, you could be well-suited to succeed as an Education Assistant.
Sep 25th

Education Assistant

: Education Assistant

Discovery Community College - Online

Education Assistants have a direct impact on the children they assist, and get to see them grow and achieve individual milestones throughout the year. The skills you learn in this program will prepare you for a successful career as an Education Assistant.

https://discoverycommunitycollege.com/wp-content/uploads/2023/08/iStock-534038156-scaled-e1691093060245.jpg

Discovery Community College
Why Upskilling is Essential in Today's Job Market
Like many Canadians, you may be concerned about the rising cost of living and the need to find ways to increase your income potential. If you're looking to stay ahead of the curve, training to obtain new qualifications could be a great solution.
Discovery Community College is dedicated to offering convenient, supportive, and affordable career training. With a range of funding options available, there has never been a better time to invest in upskilling.   Contact us today to learn how we can help you get ahead in today's job market.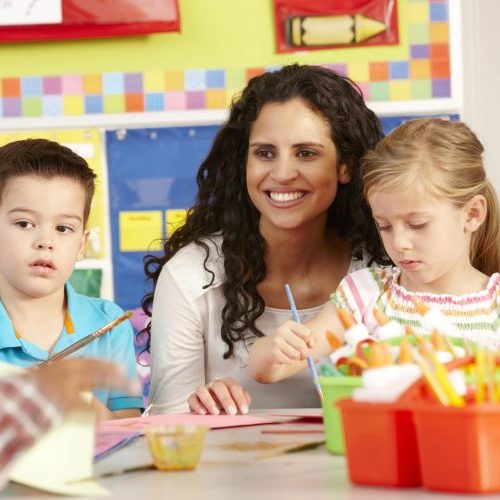 Education Assistant
22-Week Certificate | $54,226 median annual salary*
Expected Job Openings in BC (2022-2032): 5,510*
Occupations include Education Assistant, Teacher Assistant
NOC 2021 code 43100
**https://www.workbc.ca/career-profiles/elementary-and-secondary-school-teacher-assistants visited on August 3, 2023.
Becoming a Qualified Education Assistant
If you're looking for a rewarding and fulfilling career, look no further than a career in education assistance. At Discovery Community College, we're proud of our history of trainee success.
If you're interested in taking your career as an Education Assistant to the next level by being able to work with children with complex disabilities, consider our Education Assistant & Community Mental Health program.
During the Education Assistant course, you will learn:
Communication
Child Development
Mental Health
Life Span Development
Education/Teaching Assistant
And more!
Career Opportunities
This program provides you with the skills, knowledge, and attitudes required to work in an entry-level educational assistance role with children in a variety of settings. Ready-to-work graduates of Education Assistant programs are qualified to work in areas such as:
Public and Private Schools
Summer Camps
Child Care Centres
Other Learning Organizations
And more!
If you're interested in working at a school district, contact our Admissions Team to learn more about the hiring requirements for your desired school district.
There has never been more funding for career training than there is right now. A variety of funding opportunities may be available to you, including WorkBC, Student Aid BC, and employment grants. An experienced Financial Aid Representative is available to answer any questions you may have, can assist with potential funding applications and help you discover the best options for your specific needs.
Community Support Worker: Education Assistant Certificate
Total:  454 hours, 22 weeks
Introduction to Microsoft Computer (60 hours)
Workshops: Standard First Aid (16 hours) & FoodSafe Level 1 (8 hours)
Communication (relationship building) (48 hours)
Child Development (28 hours)
Mental Health (60 hours)
Life Span Development (48 hours)
Education/Teaching Assistant (116 hours)
Practicum Placement (50 hours)
Education Assistant Certificate
The focus of the Education Assistant Certificate is on children and youth, especially in the school setting. You will be introduced to theories of child development from birth to adolescence. You will learn techniques and skills that are needed to work with students who have mental, physical, and learning/behaviour challenges within the classroom setting.
Locations:
Delivery: On campus & online with practicum placements in your local community.
Practical "On-The-Job" Training
At Discovery, we believe that you should not only complete training with theoretical knowledge, but with real experience in the industry. That's why learners in the Education Assistant program will complete a practicum placement during their training.
Your internship enables you to apply what you've learned in a real setting and gain not only experience to put on your resume, but also industry connections, references, and confidence. We help you feel supported by making sure that our program gives you access to all the tools you need to secure your first job and build your career.
Convenient Learning Options
At Discovery Community College, you don't have to put your life on hold to start career training. We offer accessible learning including on-campus, online and blended on-campus and online learning options.
Many of our learners are raising families and some continue to work while training. We will help you choose a schedule that works for you.
International Learners
As an international learner training at Discovery Community College, our co-op based training programs allows you to gain real-world experience in the community with a cooperative work experience placement upon completion of the program.
Almost 35 Years of Success
Discovery Community College has been training learners just like you for successful careers for almost 35 years. Our college is a well-respected institution, who has formed alliances with numerous community partners. We are also registered with and designated by the Private Training Institutions Branch of British Columbia, formally PPSEC, since 1996.
Is a Rewarding Career as an Education Assistant Right For You?
If you're interested in learning more about Education Assistant training and exploring whether this might be the career path for you, fill out the form on this page to receive more information.
Our friendly and knowledgeable Admissions Representatives are happy to answer any questions you may have and can help with everything from courses to financial aid.
To speak with an Admissions Rep right away, give us a call at 1-877-315-5241.