Become an International Trade Management Professional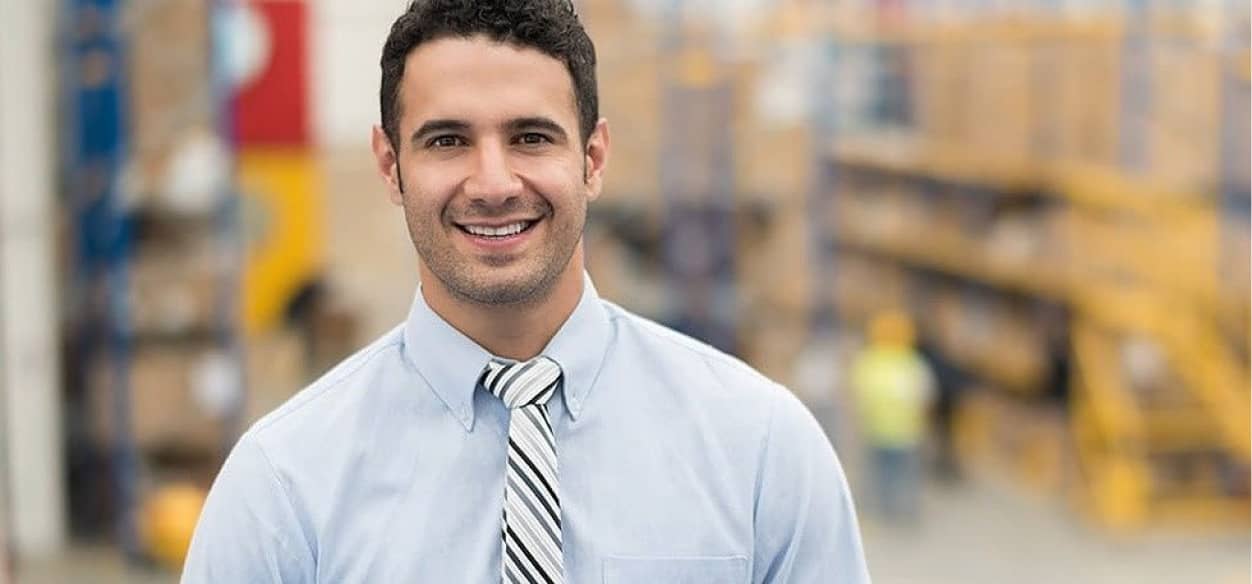 International Trade & Freight Forwarding Training On Campus or Online in British Columbia
Organizations need professionals who can monitor their flow of goods or services and get everything from raw materials to finished products to the right location, at the right time. If you are organized, enjoy working in a fast-paced environment and are looking to start a professional career with opportunities for advancement, Discovery's International Trade Management program could be an excellent opportunity for you.
Nov 14th

International Trade Management

: International Trade Management

Discovery Community College - Online

Get a start in business management and logistics through the growing world of international trade and freight forwarding. We are in partnership with the Forum for International Trade Training (FITT) and the Canadian International Freight Forwarders Association (CIFFA) to deliver three powerful credentials into one comprehensive 40 week program!

https://discoverycommunitycollege.com/wp-content/uploads/2018/04/Trade.jpg

Discovery Community College
Why Upskilling is Essential in Today's Job Market
Like many Canadians, you may be concerned about the rising cost of living and the need to find ways to increase your income potential. If you're looking to stay ahead of the curve, training to obtain new qualifications could be a great solution.
Discovery Community College is dedicated to offering convenient, supportive, and affordable career training. With a range of funding options available, there has never been a better time to invest in upskilling.   Contact us today to learn how we can help you get ahead in today's job market.
International Trade Management Program
Upon successful completion of this program, you will have the essential skills required to operate an effective global supply chain, such as:
define the duty, code of ethics, and the standard trading conditions of a CIFFA freight forwarder.
Identify land transportation routes, complete various documents, and calculations.
Identify ocean transportation routes and ports, complete calculations, complete documentation.
Complete various commercial documentation.
Complete costing calculations and prepare a detailed invoice.
Review alternative freight solutions and calculate costs.
In partnership with the Forum for International Trade Training (FITT) and the Canadian International Freight Forwarders Association (CIFFA), we offer four Powerful Diplomas and Certificates in one comprehensive program!
Courses in this program are endorsed by:
The World Trade Centers Association
Export Development Canada
The Canadian International Freight Forwarders Association
Locations:
Class Delivery:  On campus, blended on campus and online, and online with practicum placements in your local community.
International Trade Management
40-Week Diploma | $52,000 median annual salary*
Expected Job Openings in BC (2022-2032): 3,120**
Occupations include Logistics Coordinator, Buyer/Purchaser, Importer/Exporter
NOC 2021 - 1440
*https://www.jobbank.gc.ca/marketreport/wages-occupation/26171/BC visited on September 21, 2021. Salary source for supply chain coordinators in British Columbia with lowest 10% earning $35,360 to the highest 10% of workers earning $83,200.
**

https://www.workbc.ca/career-profiles/supervisors-supply-chain-tracking-and-scheduling-co-ordination-occupations visited on May 23, 2023.
Becoming a Qualified International Trade Management Professional
If you're looking for a steady, reliable career, look no further than a career in international trade management. At Discovery Community College, we're proud of our history of trainee success, including our 96% job placement rate.
During this program, you will learn:
Feasibility of International Trade (FIT)
International Market Entry Strategies (IMES)
Global Value Chain (GVC)
Products and Services for Global Markets (PSGM)
International Trade Finance (ITF)
Commercial Documentation
And more!
Your collection of certificates in International Trade Management and Freight Forwarding will open the door to many exciting and rewarding careers in Trade, Logistics, Supply Chain Management, and other freight and transport-related business administration positions, both domestically and internationally.
There has never been more funding for career training than there is right now. A variety of funding opportunities may be available to you, including WorkBC, Student Aid BC, and employment grants. An experienced Financial Aid Representative is available to answer any questions you may have, can assist with potential funding applications and help you discover the best options for your specific needs.
Industry Internship
At Discovery, we believe that you should not only complete training with theoretical knowledge, but with real experience in the industry. That's why learners in the International Trade Management and Freight Forwarding Diploma Program will complete a 4-week internship during their training.
Your internship enables you to apply what you've learned in a real setting and gain not only experience to put on your resume, but also industry connections, references, and confidence. We help you feel supported by making sure that our program gives you access to all the tools you need to secure your first job and build your career.
High Placement Rate
Discovery College has a 96% job placement rate. That is because we assess employment gaps within the community and then tailor the programs around that, giving you the exact skills that employers are looking for to fill their vacant positions.
Jumpstart Your Career By Adding CITP To Your Name
This program also fulfills the requirement for becoming a Certified International Trade Professional (CITP). This designation from FITT validates your knowledge and experience in International Trade, along with holding you to ethical business practices. Endorsed by Export Development Canada, a federal government agency, CITP is a world-leading designation in global business, and can give you a competitive edge as you move forward in your career.
Convenient Learning Options
At Discovery Community College, you don't have to put your life on hold to start career training. We offer accessible learning including on-campus and blended on-campus with online learning options.
Many of our learners are raising families and some continue to work while training. We will help you choose a schedule that works for you.
Almost 35 Years of Success
Discovery Community College has been training learners just like you for successful careers for almost 35 years. Our college is a well-respected institution, who has formed alliances with numerous community partners. We are also registered with and designated by the Private Training Institutions Branch of British Columbia, formally PPSEC, since 1996.
Is a Rewarding International Trade Management & Freight Forwarding Career Right For You?
If you're interested in learning more about International Trade Management & Freight Forwarding and exploring whether this might be the career path for you, fill out the form on this page to receive more information.
Our friendly and knowledgeable Admissions Representatives are also happy to answer any questions you have and can help with everything from course information to financial aid options.
To speak with Admissions right away, give us a call at 1-877-315-5241.