Become an International Trade Management Professional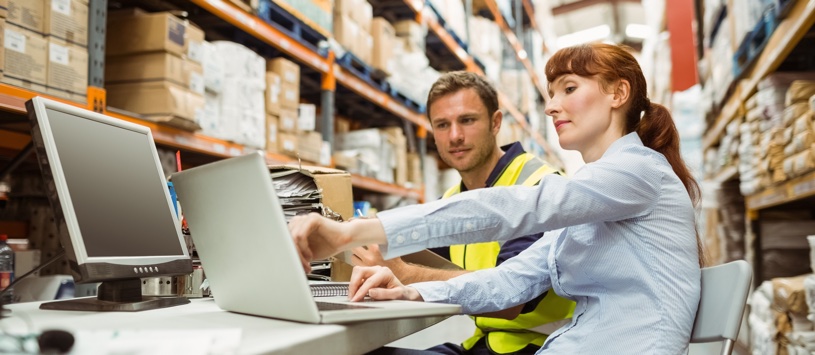 International Trade Management Training in as Little as 39 Weeks
Organizations need professionals who can monitor their flow of goods or services and get everything from raw materials to finished products to the right location, at the right time. With Discovery Community College's Advanced Diploma in International Trade Management and Freight Forwarding, you can be that professional, and you could graduate in less than a year.
This program is currently being offered in: Campbell River, Nanaimo, and Surrey.
Train to join one of the fastest-growing sectors in Canada which, according to the latest statistics, expects 66,000 new and vacant positions to be filled in Canada each year*.
International Trade Management brings a global perspective to careers in Logistics, Supply Chain Management, and Freight Forwarding. With the economy becoming increasingly global with every passing day, companies across all sectors in Canada rely on professionals specially-trained in sourcing goods and materials for the products and services that consumers enjoy, using ethical business practices.
Canadian companies are continually exploring new markets abroad and need trained professionals to ensure that they can meet clients' needs efficiently and on-time whether by air, marine, and land freight transportation routes.
*Canadian Supply Chain Sector Council 2012 HR Study Update
Why Choose Us?
Discovery Community College delivers quality, work-focused education with a competitive edge. With industry-endorsed content and a track record of success for students, you'll start your business management career off right knowing that you're backed by the industry.
Courses in this program are endorsed by:
The World Trade Centers Association
Export Development Canada
The Canadian International Freight Forwarders Association
You don't have to spend years in school to get started in business management. At Discovery, you'll just spend weeks in school, and can be well into your career while students at other schools are still in class.
The best way to see if Discovery Community College is the right fit for you is to see it for yourself. You can tour our facilities, get all your questions answered, and meet with both students and instructors. Schedule a Tour Now or Get more info.
One Program, Three Credentials
We are in partnership with the Forum for International Trade Training (FITT) and the Canadian International Freight Forwarders Association (CIFFA) to offer three Powerful Diplomas and Certificates in one comprehensive 39-week program!
As a successful graduate from the International Trade Management and Freight Forwarding Program, you will have earned your:
Advanced Diploma in International Trade Management & Freight Forwarding
FITT Diploma in International Trade
CIFFA Certificate in International Freight Forwarding
While working towards these three credentials, you will also enjoy a learning experience revolving around:
Small Class Sizes – Get the individual attention you need to succeed
Industry Expert Instructors – Learn and be mentored by those who grew their careers in the sector
Electronic class materials on your own personal Apple iPad with e-books!
Hands-on, real-world experience through an Industry Practicum
Job Duties in International Trade and Freight Forwarding
International Trade and Freight Forwarding (or Supply Chain Management and Logistics) is a rewarding sector of business management that gets materials, finished products, and other company procurement needs to where they need to be, efficiently and cost-effectively.
Some duties you may encounter in a job in this sector include:
Sourcing goods and materials using ethical business practices
Monitoring supply chain operations, including tracking shipments and inventory
Negotiating, preparing, and issuing purchase orders
Preparing customs documentation and calculating tariffs and duties
Advising clients on customs-related matters
Arranging warehousing of raw materials and equipment
Ensuring compliance with laws, regulations, and standards for customs and shipping
Planning routes and methods for shipping that are cost-effective and environmentally considerate
Using computer technology to facilitate documentation, compliance, inventory, and tracking.
With global trade set to expand in Canada with new partnerships and the renewal of existing trading relationships, now is a great time to get involved with facilitating trade and sourcing in a career that can focus on international markets and logistics within Canada.
"I can proudly say that going to Discovery was one of the greatest choices I have made in my life. Now I not only have a job, but a career which I am proud of."
– Ana McManus, Discovery Community College Graduate

Industry Internship – Get Work Experience Before You Graduate
At Discovery, we believe that you should not only leave school with theoretical knowledge, but with real experience in the industry. That's why students in the International Trade Management and Freight Forwarding Diploma Program will complete a 4-week internship during their studies.
Your internship enables you to apply what you've learned in a real setting and gain not only experience to put on your resume, but also industry connections, references, and confidence. We help you feel supported by making sure that our program gives you access to all the tools you need to secure your first job and build your career.
Career Paths
Your collection of certificates in International Trade Management and Freight Forwarding will open the door to many exciting and rewarding careers in Trade, Logistics, Supply Chain Management, and other freight and transport-related business administration positions, both domestically and internationally.
As a graduate of this program, you may find yourself pursuing many career choices:
Logistics Coordinator
Supply Chain Coordinator
Buyer/Purchaser
Importer/Exporter
Freight Forwarder
Freight Broker
Customs Broker
Other International Business or Freight-related positions
And More!
This program has been reviewed and approved by the registrar of the Private Training Institutions Branch (PTIB) of the Ministry of Advanced Education, Skills & Training.
Your credentials will open the door to many exciting and rewarding careers, with wages ranging up to $36.00 per hour*.
Jumpstart Your Career By Adding CITP To Your Name
This program also fulfills the educational requirement for becoming a Certified International Trade Professional (CITP). This designation from FITT validates your knowledge and experience in International Trade, along with holding you to ethical business practices. Endorsed by Export Development Canada, a federal government agency, CITP is a world-leading designation in global business, and can give you a competitive edge as you move forward in your career.
We Train Award-Winning Professionals
Discovery Community College is the choice of driven, hard-working students who want to succeed in the industry. So driven, in fact, that our students have placed first for FITT's National Student of the Year Award four years in a row!
Congratulations to:
Sunmi Kim
Recipient, 2017
Satyajeet Kumar
Recipient, 2016
Wendolin Lopez Rebaza
Recipient, 2015
Mohammed Tahir
Recipient, 2014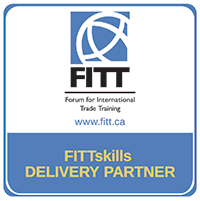 Who were presented with their awards
by the Vice President of Export
Development Canada.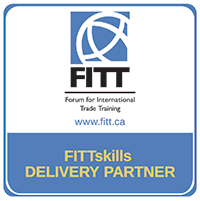 Is a Rewarding International Trade Management & Freight Forwarding Career Right For You?
If you're interested in learning more about International Trade Management & Freight Forwarding and exploring whether this might be the career path for you, fill out the form on this page to receive more information and a FREE Career Info Kit.
Our friendly and knowledgeable Admissions Representatives are also happy to answer any questions you have and can help with everything from course information to financial aid options.
To speak with Admissions right away, give us a call at 1-877-315-5241.