Business Computer Applications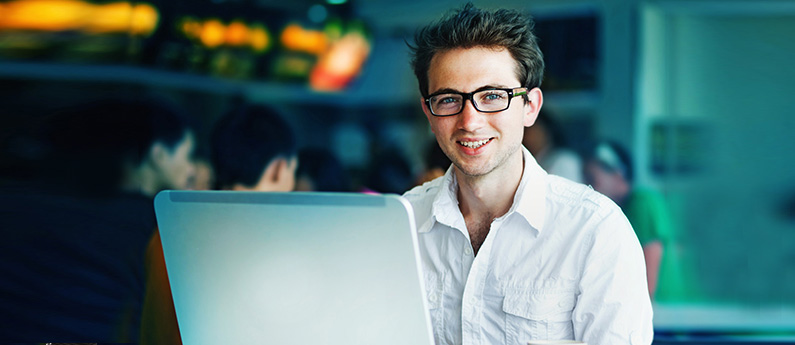 Hands-On Training & Support to Gain the Technical Skills to Succeed in a Professional Office Career in 15 Weeks
Whether you're familiar with computers and want to upgrade your skills, or you're relatively inexperienced and looking to learn, Discovery Community College Business Computer Applications training is a short-term way to gain the skills you're looking for.
As a graduate of this program you'll feel comfortable troubleshooting technical problems, using computers for office correspondence and managing files & information. These office skills will help you understand day-to-day business operations and qualify for a variety of office administration positions.
Modern Computer Skills for Today's Modern Work Place
Our Business Computer Applications Program provides students with the experience and knowledge required to work in a modern office environment. As a successful graduate of this program you'll feel confident moving into any office environment. Experienced instructors will help you gain skills in the following important areas:
Computer Hardware Skills and Knowledge
Computer Software Skills Focusing on the MS Office Suite
Organization
Communication Skills
Basic Bookkeeping
Computerized Accounting Knowledge
Employability Skills
The fun, online quiz takes 3-minutes to complete and you'll get a personalized report. Identify your strengths and social style plus the training and positions you're best suited for. Get Your Career Training Readiness score now.
Flexible Training Options
The Business Computer Applications Program has a Continuous Entry Format. You can start when you are ready, and can work at your own pace.
This program is currently being offered in: Campbell River, Nanaimo, Maple Ridge and Surrey.
"I can proudly say that going to Discovery was one of the greatest choices I have made in my life. Now I not only have a job, but a career which I am proud of."
– Ana McManus, Discovery Community College Graduate

Is Business Computer Applications Training Right For You?
If you're interested in learning more about business application training and exploring whether this might be the career path for you, fill out the form on this page to receive more information and a FREE Career Information Kit.
Our friendly and knowledgeable Admissions Representatives are also happy to answer any questions you have and can help with everything from courses to financial aid. To speak with an Admissions Rep right away, give us a call at 1-877-959-3443.