Get the Skills to Become an Accounting and Finance Professional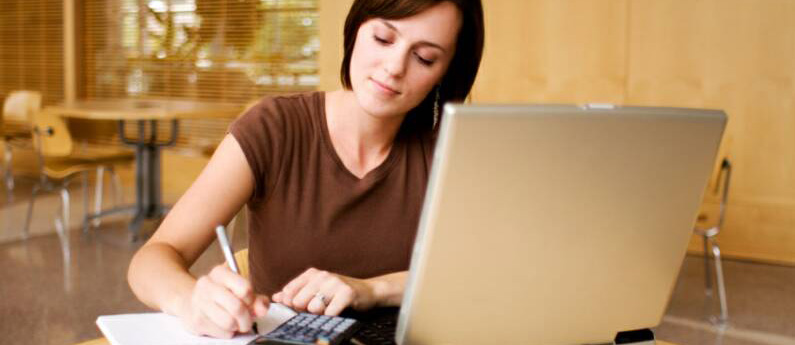 Online Business Accounting and Finance Training in as Little as 15 Weeks
The Accounting & Finance Program from Discovery Community College is designed to help individuals develop the essential bookkeeping, accounting and general accounting office skills to become successful business professionals. The program is streamlined, so that you can get the skills you need and get into the workforce in less than 4 months.
This program is currently being offered: Online
This program has been reviewed and approved by the registrar of the Private Training Institutions Branch (PTIB) of the Ministry of Advanced Education, Skills & Training.
The best way to see if Discovery Community College is the right fit for you is to see it for yourself. You can tour our facilities, get all your questions answered, and meet with both students and instructors. Schedule a Tour Now or Get more info.
Becoming a Skilled Financial Professional
As a graduate of the Discovery Community College Accounting & Finance Program, you'll enter the professional world with confidence after gaining hands-on training and one-on-one instruction in the following important accounting/financial practices:
Sage 50
Quickbooks
Canadian Manual Bookkeeping
Canadian Payroll and Employment Standards
And More
After achieving your bookkeeping payroll program, you'll be fully prepared to pursue a number of interesting positions such as Bookkeeper, Bookkeeping Clerk, Accounts or Receivable Clerk, Payroll Assistant, Payroll and Benefits Administrator, and more!
Successful graduates of this program have found work in corporations, small businesses, insurance companies, real estate, government departments, and more. You can even work independently as a contractor, providing bookkeeping and payroll services or apply your financial knowledge to managing your own small business.
Flexible Training Options
This program has a Continuous Entry Format. You can start when you are ready and work at your own pace.
"I can proudly say that going to Discovery was one of the greatest choices I have made in my life. Now I not only have a job, but a career which I am proud of."
– Ana McManus, Discovery Community College Graduate

Is a Career in Accounting & Finance Right For You?
If you're interested in learning more a career in Accounting & Finance and exploring whether this might be the career path for you, fill out the form on this page to receive more information and a FREE Career Information Kit.
Our friendly and knowledgeable Admissions Representatives are also happy to answer any questions you have and can help with everything from courses to financial aid. To speak with an Admissions Rep right away, give us a call at 1-877-315-5241.