Get the Skills for a Rewarding Accounting Career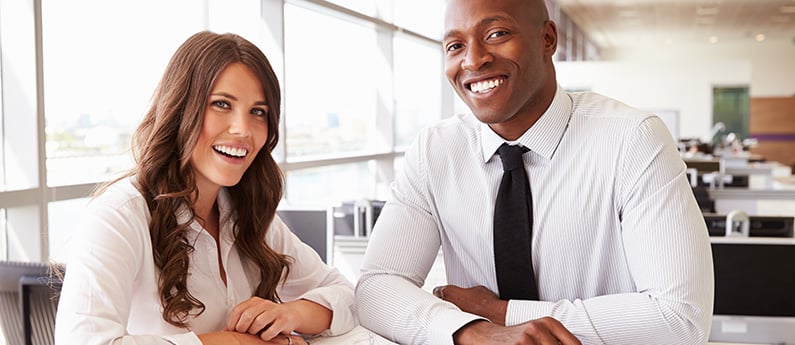 31-Week* Professional Accounting & Bookkeeping Training On Campus or Online in BC
As an accounting finance professional, you'll work closely with business owners and managers to develop and maintain a healthy financial framework. You'll provide needed assistance and support in a challenging and stimulating work environment.
If you're organized, enjoy helping others and are looking to get established in a steady, professional career in a short time, then pursuing a Business Finance Management program could be a great fit for you.
The best way to see if Discovery Community College is the right fit for you is to see it for yourself. You can tour our facilities, get all your questions answered, and meet with both learners and instructors. Schedule a Tour Now or Get more info.
Why Upskilling is Essential in Today's Job Market
Like many Canadians, you may be concerned about the rising cost of living and the need to find ways to increase your income potential. If you're looking to stay ahead of the curve, training to obtain new qualifications could be a great solution.
Discovery Community College is dedicated to offering convenient, supportive, and affordable career training. With a range of funding options available, there has never been a better time to invest in upskilling.  Contact us today to learn how we can help you get ahead in today's job market.
Becoming a Skilled Accounting & Bookkeeping Professional
The Business Finance Management (BFM) program is designed to provide you with the hands-on training required to develop the skills, knowledge, and attitudes that will enable you to work in a variety of accounting & bookkeeping roles within the business community.
During this program, you will learn:
Accounting & Finance Management
Bookkeeping & Payroll Procedures
Sage 50 Accounting
QuickBooks
Human Relations Management
And more!
Upon completion of this program, you may work in accounting management, bookkeeping, tax and payroll administration. You may even start your own business providing accounting and finance services to businesses or non-profit organizations.
Business Finance Management
31-Week Diploma | $46,924 median annual salary*
Expected Job Openings in BC (2022-2032): 8,010**
Occupations include Bookkeeper, Tax and Payroll Administrator
NOC - 1311
*https://www.jobbank.gc.ca/marketreport/wages-occupation/14072/BC visited on May 24, 2023. Salary source for accounting clerks in British Columbia with lowest 10% earning $35,880 to the highest 10% of workers earning $72,009.
**

https://www.workbc.ca/career-profiles/accounting-and-related-clerks visited on May 24, 2023.
Office Skills  (20 hours)

Essential Business & Accounting Skills (240 hours)

Human Relations Management  (28 hours)

Accounting Management  (20 hours)

Business Communications  (40 hours)

Excel for Accounting (8 hours)

Manual Bookkeeping (120 hours)

Manual Payroll (24 hours)

Certified Digital Accounting (240 hours)

Sage 50 Accounting (100 hours)

Sage 50 Accounting Certification (20 hours)

Striven – Small Business Software (44 hours)

QuickBooks Online (60 hours)

QuickBooks Online Certification (16 hours)

Employability Skills and Work Experience Preparation 20 hours

Work Experience – Practicum 100 hours
Business Finance Management Program
As a ready-to-work graduate of this program, you will be able to:
Oversee the accounting and finance requirements of any organization

Manage business administration tasks required to efficiently run business operations

Use various accounting software to manage financial transactions, reporting and payroll requirements

Develop strong communication skills for internal human resources and external entrepreneurial activities where financials may influence.
Upon completion of the program, learners are prepared to work in a variety of settings, including retail, non-profit, government or even start their own accounting bookkeeping business.
Locations:
Class Delivery: On campus, blended online and on campus and 100% online classes offered, along with practicum placements in your local community.
Practical "On-The-Job" Training
As a learner in the Discovery Community College Business Finance Management Diploma program, you'll train hands-on during a 4-week practicum at a variety of sites in the community. Practicums are an excellent way to gain real-world experience, make important industry connections and try different aspects of the profession before you complete this program.
Successful ready-to-work graduates will enter the professional world with confidence, knowing they have both the theoretical classroom skills and the hands-on, practical experience to make a real difference in their new career. With career-focused Business Finance Management training and dedicated support from Discovery Community College, you could be working in a new career in less than a year.
High Placement Rate
Discovery Community College has a 96% job placement rate.** That is because we assess employment gaps within the community and then tailor the programs around that, giving you the exact skills that employers are looking for to fill their vacant positions.
Convenient Learning Options
At Discovery Community College, you don't have to put your life on hold to start career training. We offer accessible learning including on-campus, online and blended on-campus and online learning options. 
Many of our learners are raising families and some continue to work while training. We will help you choose a schedule that works for you.
International Learners
As an international learner training at Discovery Community College, our co-op based training programs allows you to gain real-world experience in the community with a cooperative work experience placement upon completion of the program.
Almost 35 Years of Success
Discovery Community College has been training learners just like you for successful careers for almost 35 years. Our college is a well-respected institution, who has formed alliances with numerous community partners. We are also registered with and designated by the Private Training Institutions Branch of British Columbia, formally PPSEC, since 1996.
Is Business Finance Management Training Right For You?
If you're interested in learning more about Business Finance Management training and exploring whether this might be the career path for you, fill out the form on this page to receive more information and a FREE Career Information Kit.
Our friendly and knowledgeable Admissions Representatives are also happy to answer any questions you have and can help with everything from courses to financial aid. To speak with an Admissions Rep right away, give us a call at 1-877-315-5241.