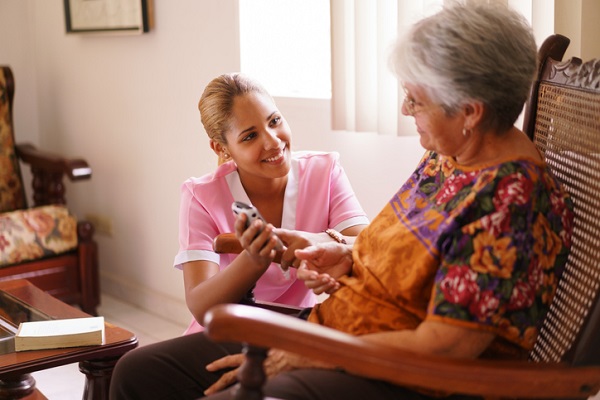 A career as a health care assistant is a dynamic and rewarding one, perfect for those who enjoy helping others. There is increasing demand for health care assistants in Canada due to our aging population and need for long-term care.
Health care assistants can choose to work in a variety of health care environments, including assisted living residences, extended care facilities, hospices, and retirement homes. But how do you choose what's right for you?
Retirement homes provide long-term care for senior clients who can no longer live independently. In comparison, hospices are spaces for those who are terminally ill. Hospice workers provide end-of-life care and aim to make clients as comfortable as possible. Read on to discover more about working at a retirement home and a hospice.
Hospice Workers May Provide Bereavement Support to Family and Loved Ones
A hospice will welcome terminally ill clients who may only have a few weeks or months to live. For this reason, hospice care is not focused on recovery. It's focused on easing pain and suffering. It is meant to help a client feel as comfortable and dignified as possible while surrounded by loved ones and carers. This is an incredibly profound and humbling role, and hospice workers will find that they have a changed perspective after just a few months in the role.
Graduates of health care assistant college who pursue this career path may find that they form close relationships with the family and loved ones of clients, as they will need to support them through this difficult time.
Working at a Retirement Home After Health Care Assistant College
Retirement homes sometimes welcome clients for many years. There is often a focus on recovery. For example, if a senior client has been admitted to a retirement home after a fall, they may be working towards living independently again once they return to full health.
Healthcare assistants at retirement homes may find that they develop friendships and form meaningful bonds with clients. This is one of the many joys of pursuing this career path.
Both Hospices and Retirement Homes Are Rewarding Careers for Compassionate Caregivers
Whether you choose to continue your career in a hospice or a retirement home after health care assistant training, both are rewarding careers. You will need to be a compassionate person who enjoys listening to and helping others.
Health care assistants can make a huge difference in the lives of senior and terminally ill clients and their families. You will play an important role in improving the quality of life of vulnerable people. Your efforts will likely be appreciated by the client and their families and friends. You may also gain a whole new perspective towards aging, illness, and life.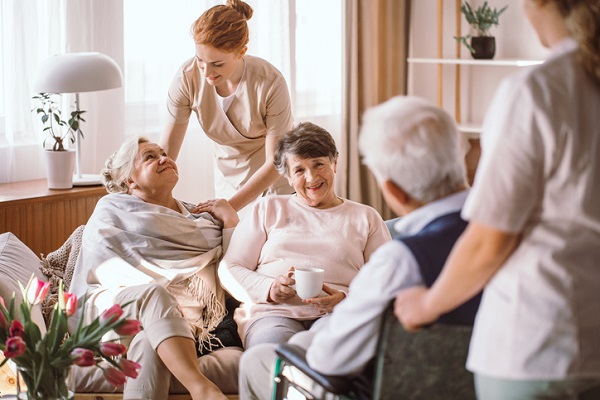 Do you want to find out more about health care assistant college?
Contact Discovery Community College for more information!