A healthy community focuses on inclusion, support and improvement, but not everyone begins on the same footing. Whether due to disability, physical challenges or special needs, some people need help to feel as if they are part of a healthy and happy community.
Community support workers (CSWs) are driven to make a meaningful and positive impact on the lives of people in their community. With a strong sense of compassion, commitment and understanding, they provide valuable services that encourage healthy behaviour in a community and its members. Read on to find out more on what makes community support workers so essential.
Community Support Workers Solve Problems and Bring People Together
The goal of community support work is to build a stronger and better community, and one of the simplest ways to do that is to promote activities which bring the community together. Organizing recreational activities gives CSWs a chance to introduce community members face to face and build new bonds that might not exist otherwise.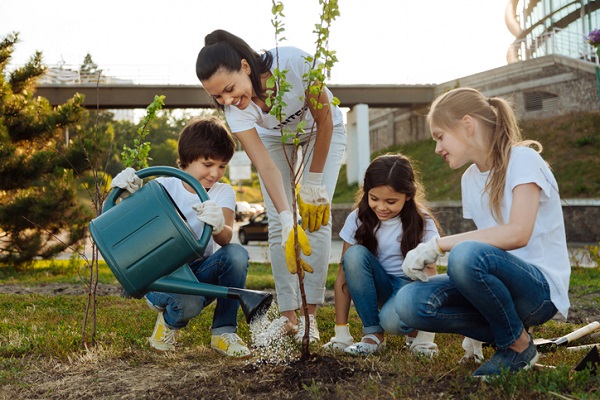 Bringing a community together can also resolve existing issues or tensions that might go unaddressed otherwise. Community support worker training can help you build the skills you need through hands-on practical training that prepares you to properly manage and facilitate problems within a community.
Community Support Workers Promote and Facilitate Health and Wellness
A career as a community support worker is flexible, with many different roles and positions CSWs can take to offer their help and services, from assisting with community outreach to helping families and youth in need of rehabilitation. A healthy community begins by encouraging wellness among its members, and CSWs provide needed resources and support.
These professionals can also assist with personal care services to clients who are unable to perform daily living activities. This can include assisting with household chores such as cleaning or meal planning and preparation, as well as medication scheduling and arranging for transportation when needed.
Teaching Compassion and Inclusion with Community Support Worker College
Community support workers are often personally suited for their jobs because they are patient, non-judgmental, people-persons who are driven by compassion and a strong desire to help others.
Strong communities are built on solid foundations of understanding and acceptance. By gaining experience through practicum work and technical lessons at community support worker college, CSWs can learn how to facilitate conversation, mediate discussions and help introduce and integrate new or returning members into their community.
Encouraging Independence with Community Support Worker Training
Some community members need more personal, social, physical or emotional support than others, and CSWs can provide the assistance they need while still supporting their clients as individuals and encouraging their agency as people.
Supporting a client doesn't mean controlling their actions, but rather listening and understanding what they value, or the goals and dreams they have in life. A community grows stronger when a client feels as if they are a more independent and productive person with something to offer the people around them, and CSWs can use their training and innate sense of compassion to help their clients and communities live their best lives.
Are you interested in getting involved with a community support worker diploma?
Contact Discovery Community College for more information.