International Learners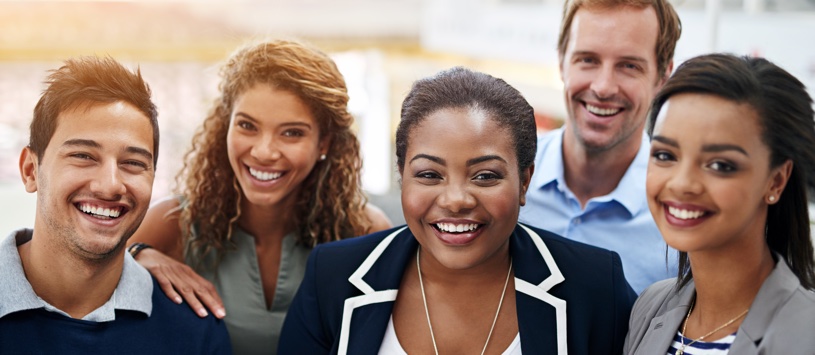 Career Training for a New Career and a New Life in Canada
Established in 1996, Discovery Community College provides specialized career training programs that are designed to equip you with all the knowledge and practical experience you need to achieve your career goals in a short period of time. Our focus is on creating ready-to-work graduates.
By choosing to train in Canada and at Discovery Community College, you are choosing to start a life that includes highly regarded training and an opportunity to pursue your dreams and ambitions. Discovery Community College is regulated by the Ministry of Advanced Education.
Why Choose Discovery Community College?
As an international learner at Discovery Community College, you'll benefit from a variety of resources. Our dedicated team works with trainees and their families overseas to ease their transition to Canada. We're ready to support you at every step of your journey.
We offer:
Career-focused programs
Flexible learning schedules
Co-op options
Small class sizes
Ongoing support from industry-experienced instructors
Modern facilities
International learners can work part-time (20 hours/week) while attending Discovery Community College. During the co-op portion of your program, you can work up to 40 hours/week.
In August 2015 I came to Discovery Community College to pursue Health Care Assistance which went with my past training in paramedics. Being an international student from Crimea I knew it would be a challenge. However, the supportive team at DCC made it easy. My favorite part of the program was being in the classroom, it was fun and informative. The friendly environment made it easy as an international student to become engaged. I made a lot of friends at Discovery Community College that I will continue to stay in touch with. Attending Discovery Community College allowed me to see the working environment in British Columbia and made me career ready.
Admissions Process
Step 1: Submit Application Documents & Schedule Virtual Meeting
To start, you will need to submit all the application documents to our Admissions Team. Once they're received, a virtual meeting will be scheduled so you can learn more about the Discovery Community College experience.
Step 2: Pay Registration Fee
After the Admissions Team has confirmed that you meet the entry requirements of your selected program, you will pay the registration fee in order to be placed in your program.
Step 3: Pay 30% of Tuition Fee, Start Applications
Once you've been placed into your program of choice, you will pay 30% of the tuition fee to get your Letter of Acceptance and to start the study permit application and Visa application. To enter Canada, you will need both documents.
At Discovery, we offer six picturesque campus locations throughout British Columbia. International learners choose Discovery for the experience and the remarkable beauty of both Vancouver and Vancouver Island.
All six of our campuses are easily accessible by public transit. With arts and culture, sports teams, restaurants, shopping, and more, both Vancouver and Vancouver Island are communities that have something to appease every interest.
Why British Columbia?

Whether you enjoy the noise of the city or being in touch with the majesty of nature in smaller coastal communities, there is a place for you in British Columbia. No matter which Discovery campus you attend, you will receive the high-quality, career-focused training that we deliver to all learners at any of our six campuses.

British Columbia is a major destination for international learners wanting to obtain Canadian Credentials and work towards beginning a new career in Canada. Our hands-on, Government of British Columbia Designated programs, are designed to give you a distinct advantage in today's job market.
Why Live in Vancouver?

As Western Canada's largest city, Vancouver beautifully balances big-city excitement with incredible natural scenery. Located in southwestern British Columbia, along the United States border, the city enjoys one of the mildest climates in Canada. From great food, hockey games, an active arts scene, to vast parks with both ocean and mountain views, Vancouver has something for everyone.

Vancouver is a perfect place for international learners to train because of its wide range of activities and a welcoming, multicultural society. There are communities from all over the world in the city, so you can enjoy exploring Canadian life while staying connected to the food, faith, and people of your culture.

Trainees at our Maple Ridge and Surrey campuses enjoy access to the heart of Vancouver by bus and Sky-Train. Other exciting places, such as Whistler, Victoria, and Seattle, are just a couple hours drive or a short ferry ride away. Vancouver International Airport offers direct flights to many other destinations in Western Canada, the United States, South America and worldwide.
Why Live on Vancouver Island?

Vancouver Island is filled with natural beauty; soaring snow-capped mountains during the winter months, placid lakes, majestic forests and wildlife in abundance. Located off the mainland coast and away from the busy streets of the city, Vancouver Island is a quieter, more laid-back region filled with character and is blessed with the mildest climate in Canada.

Only on Vancouver Island is it possible to alpine ski, play golf, and go fishing all on the same day during the winter months, when the rest of Canada is still under a blanket of snow. With flowers budding as early as January, Southern Vancouver Island enjoys an almost Mediterranean climate.

Vancouver Island provides an unequalled opportunity for international learners to experience Canadian culture in our warm, welcoming, communities. Many traditional Canadian activities, including year-round hiking, skiing on alpine slopes in the winter months, kayaking, surfing on the Pacific Coast of the island, camping in the many secluded campsites, golfing, fishing, bird and wildlife watching, are available on the island. Vancouver Island's population lives in one of the few remaining, natural, unspoilt areas of our world, and because of that, we have an abundance of clean air and water.

And the fun is not just found outdoors; traditional and Native arts and entertainment are everywhere. There is dining to suit all tastes and Island-made wines to accompany your favourite dishes. Vancouver Island is the ideal place to balance training with all of your life's needs.

Learners at our Nanaimo, Courtenay, and Campbell River campuses enjoy access to countless beaches, mountains, forest and park trails steps from home. Vancouver is only a short distance by car and ferry, and historic Victoria, BC's capital, lies at the southernmost tip of the island a short commute by road from our locations.
Where Can I Stay While Training?
Shared Accommodation
Comfortable and affordable shared accommodation can be found in a variety of places close to Discovery Community College campuses. Listings can be found on a variety of Canadian classified sites.
Craigslist is a good pace to look.
We can offer assistance to applicants wishing to find accommodation.
Can I Work in Canada After Training?
For more information about working in Canada and permanent Canadian residency, please visit the Immigration, Refugees and Citizenship Canada website.
Ready to Apply?
If you've found a program that interests you and you're ready to apply, you can fill out the application form linked below to get started on your journey as a trainee at Discovery Community College.
Is Discovery Community College Right For You? Get More Info…
If you're interested in learning more about Discovery Community College and taking the first step toward exploring whether this is the right path for you, fill out the form on this page to receive more information.
Our friendly and knowledgeable Admissions Representatives are happy to answer any questions you have. To speak with an Admissions Representative right away, give us a call at 1-877-315-5241