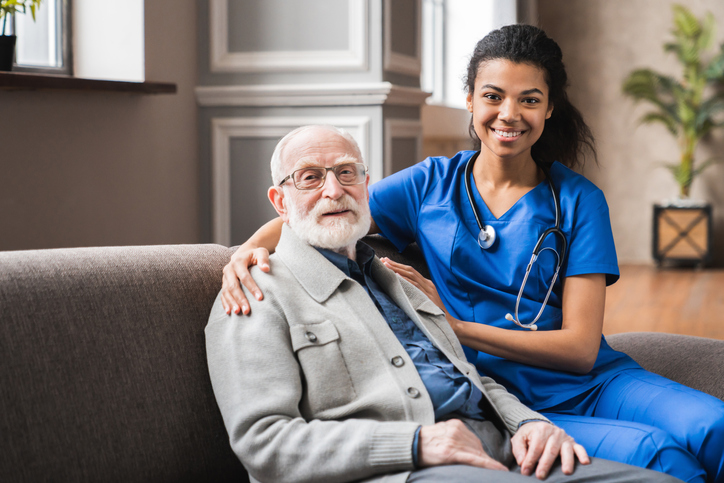 Health care assistants provide much-needed support and personal care services to elderly patrons, those who are living with injuries or disabilities, and those who are chronically ill. Those working in this role are rewarded every day by being able to help and make a true difference in the lives of others.
Are you compassionate and patient? Does helping others bring joy to your life? If so, a health care assistant career might be a good fit for you. If you're looking to start on a new career path where you can secure stable employment in a role that's in high demand, read on. 
Health Care Assistants Are Needed Across Canada
As the Canadian population grows older, the need for health care assistants to care for this demographic increases. In 2014, there were about 6 million people over the age of 65 (approximately 15.6% of Canadians). However, according to the Government of Canada, by 2030, that number is expected to increase to 9.5 million, or 23% of Canadians. A growing population such as this ensures the continued need for health care assistants, creating a stable career path for those interested in the role. In fact, according to Job Bank Canada, there are currently over 742 open health care assistant positions across Canada – a number that's expected to continue increasing over the next 10 years.
If you're considering attending a health care assistant school in British Columbia, there will be plenty of opportunities available to you upon graduation, since there's a major demand for HCAs throughout BC. So you will be able to choose the region where you'd like to pursue studies, live, and work since you're likely to secure employment anywhere in the province in this role. 
The Pandemic Has Created Even More Demand for HCAs
There was already a shortage of health care assistants before the pandemic hit in early 2020, but with COVID-19, the situation naturally grew even more severe, leaving many health care facilities short-staffed while the number of patients and hospitalizations increased. And as the number of patients grew, the number of health care workers caring for them and becoming infected with the virus did as well, causing an even greater shortage, along with overworked and exhausted staff, primarily in hospitals, but also in retirement homes, extended care facilities, and more.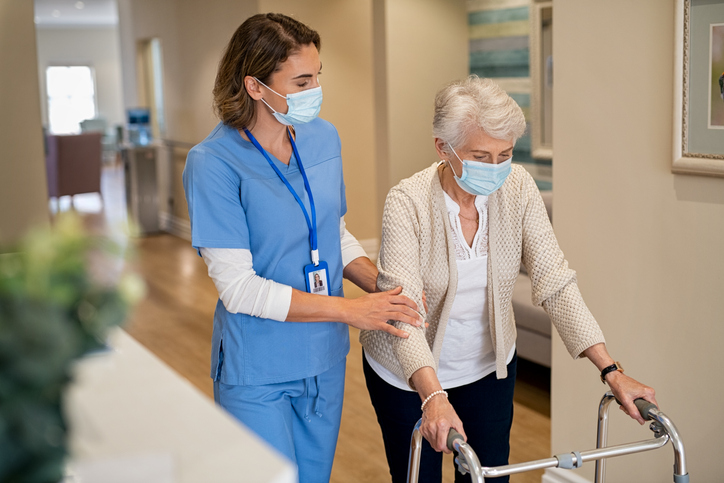 Something that the pandemic emphasized was the immense value of health care workers across the board and the large gap that needs to be filled in this field. With a population that continues to age, as well as having to live with COVID-19 still circulating, there has never been a better time to become an HCA, as they are needed now more than ever to care for our seniors.
Get the Right Training to Secure Your Stable Career
The program at Discovery Community College will prepare you to hit the ground running right after graduation. In fact, you can be career-ready in as little as 38 weeks! At DCC, students receive practical on-the-job training by learning in a real-work environment and practicing their skills on-site at residential care facilities – there's no better way to prepare for this stable career path.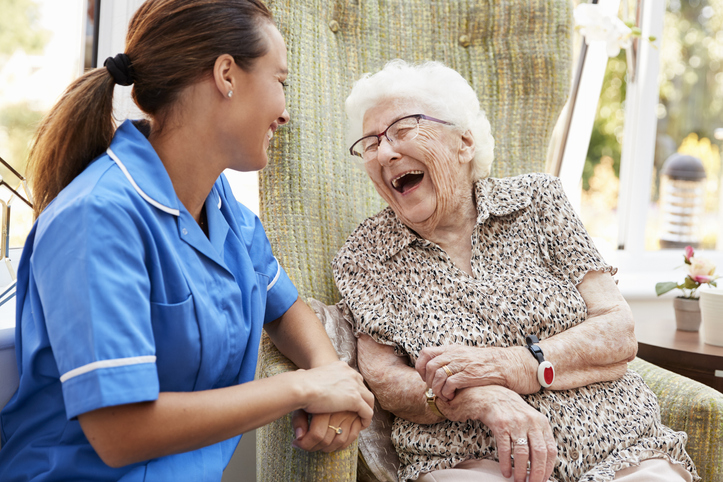 After completing your health care assistant training, you'll be poised to work in various settings, including:

Retirement homes

Hospices

Extended care facilities

Assisted living residences

And more
Health care assistants also earn competitive wages, with the salary for this role ranging from approximately $22 to $25 per hour. And with the demand only expected to increase, you're sure to secure a stable and steady income after completing your program – and what better way to earn a living than by helping those who need you the most?
Are you ready to begin your health care assistant courses?
Contact Discovery Community College to learn how you can get started.