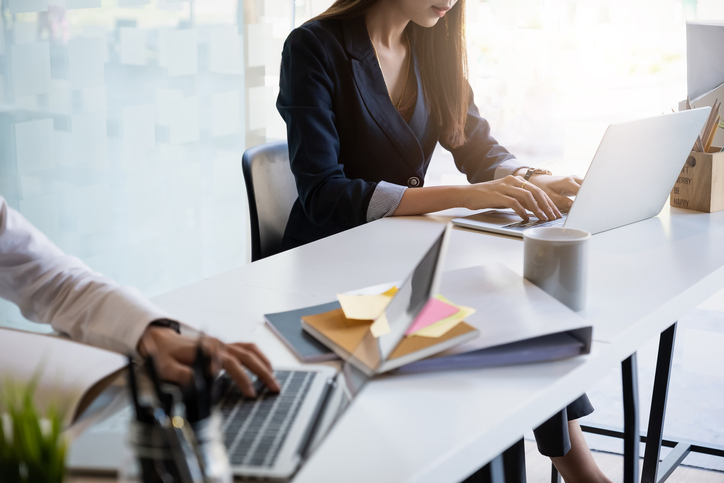 Any office relies on its administrators to keep its business running smoothly. Office Administrators are responsible for communicating with clients, organizing paperwork, and providing assistance to fellow employees. Being able to effectively manage office correspondences requires familiarity with computer programs. Office Administrators use programs such as Microsoft Access on a daily basis, to record important and confidential information. 
While most people know how to navigate the basic functions of a computer, not everyone understands the specifics of office programs. By learning the fundamentals of MS Access, you'll increase your employable skill set and be prepared for the duties of your first job in a professional office environment.
Here are 4 tips for getting the most out of MS Access.
Office Administration Training Teaches You The Multiple Functions of MS Access
One of the many benefits of MS Access is its multi-function purpose. It acts as more than just a data storage system, offering functions to compare data between two tables and to speed up data entry. Essentially, Access is a relational database that stores data more efficiently across multiple tables. 
Analyze Performance is one of its primary utilities, which provides you with a list of problems and offers potential corrections. You can use this function when editing a large database, with the option to analyze everything or a specific set within the data. Analyze Table is another good tool for normalizing data. Normalization allows you to break a single table into a set of smaller tables for specific topics. This offers a faster and more manageable method of organizing data, making your job as an office administrator that much easier.
Import Data From Excel
Microsoft Excel is a more commonly used program than MS Access. You might be more familiar with using Excel spreadsheets, and offices might use this program to manage small amounts of data. However, MS Access has far more functions than Excel, such as updating formulas and filtering results. That's why it's worth importing your data from Excel to Access. 
With office administration training, hands-on learning will teach you a range of computer software skills, including Excel, Access, Word, and Powerpoint. Pretty soon, you'll be able to navigate different programs and understand the comparative uses of each one.   
Make Use of MS Access Templates 
When you're juggling multiple customer files and tasked with storing several different sets of information, it's easier to make use of MS Access templates. Rather than building your own database from scratch, you'll have the option to browse through existing templates once you launch the program. Finding ways to improve efficiency by employing specific program functions is an invaluable skill when dealing with the many tasks of office administration. 
Remember to Back Up Your Data As An Office Administrator 
Like most other software, there's always the danger of a computer virus corrupting your database. If you're thinking of pursuing an office administration career, you'll understand the importance of keeping professional documents and data secure. Office Administrators often work with confidential patient information, vital employee resources, and financial reports. Performing regular backups of your data will go a long way in securing company files and saving you a lot of trouble in the future. The most effective way to do this is by keeping backup copies in another location, another computer, or in the cloud. Establishing yourself as an organized and reliable administrator will help to advance your career in a professional office environment. 
Are you ready to get your office administration certificate? 
Discovery Community College offers practical programs to kickstart your career!