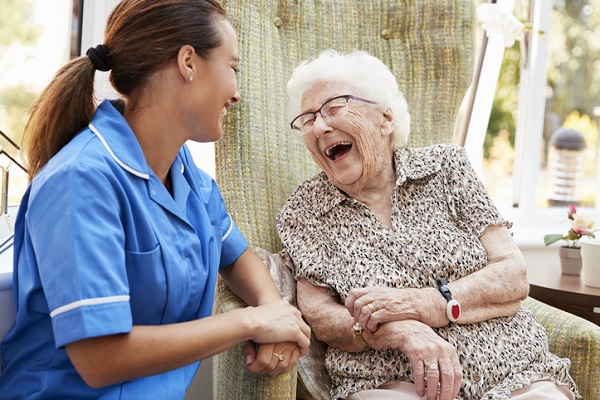 Studying to work as a health care assistant can prepare you for employment in several different environments, including in a retirement home. Though this may present a unique set of challenges, the experience of caring for the elderly and their needs is ultimately a rewarding one — and with a quarter of Canada's population projected to be represented by those 65 and over by 2036, according to Statistics Canada, the potential for growth in jobs caring for the elderly in the health care sector is evident. Once you take full advantage of studying in a health care assistant program, you'll quickly apply what you've learned toward making your transition to employment in a retirement home as seamless as possible.
Curious about how a health care assistant (HCA) program can help fast-track your way into working in a retirement home, and all the benefits that come once you get there? Read on to learn more.
Your Health Care Assistant Training Will be Put to Great Use Every Day
While training for a health care assistant career, you will learn a number of ways to quickly and efficiently work in many different environments within the health care sector, including in retirement homes.
Discovery Community College offers on-site training at residential care homes to ensure you have the tools and knowledge you need to streamline your transition to employment in the health care industry, and to provide care and assistance to residents efficiently and confidently.
Through practical, humanistic training, you'll learn how to provide the best possible care— demonstrating how one of the best ways to thrive in your health care assistant training and fully prepare yourself for employment in the industry is to learn by doing.
You Will Help Residents Maintain Their Autonomy
As we age, certain tasks we tend to take for granted while we're young, such as basic personal hygiene, mobility, dressing, grooming, preparing and eating meals, and more, become increasingly difficult, and the need for help to those living in retirement facilities with such tasks cannot be understated. Working as an HCA in a retirement home entails assisting residents with bathing, using the toilet, exercising, and safely transferring them between their wheelchair or other mobility aid and their bed, couch, or chair.
The role of an HCA in this setting can also include washing and drying sheets, making their beds, and responding to residents' needs when they press their bedside call lights. In addition to preparing meals and assisting residents with eating if necessary, you will also be responsible for making sure their nutritional needs are being met.
Whether you're assisting a newer resident in getting acclimatized to their new living conditions, or you're helping someone who's been there for years, the skills you'll learn at health care assistant training can help you care for those living in a retirement home in ways that are gratifying for you and the residents you will work with.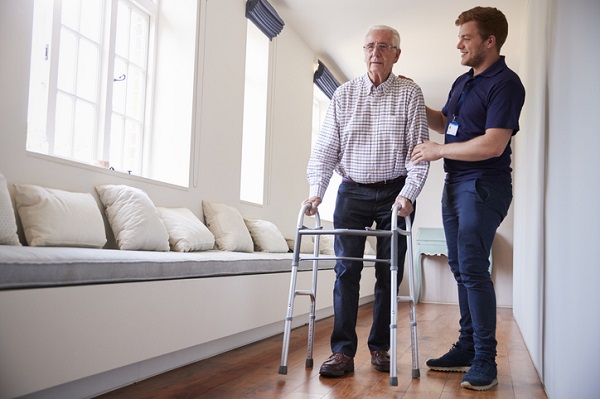 You Will Develop Relationships with Residents as a Health Care Assistant
Working closely with long-term care residents of a retirement home will not only improve your sense of compassion for the elderly population, but also give you a sense of perspective and knowledge that comes with working alongside someone of an older generation.
Through providing a friendly, warm presence to those under your care, your experiences working one-on-one with a resident can not only give you a new outlook on the journeys of aging, but the advice and lessons you can learn about your own life struggles from someone with much more life experience can be invaluable — and as a result, a genuine relationship between you and the resident can be forged.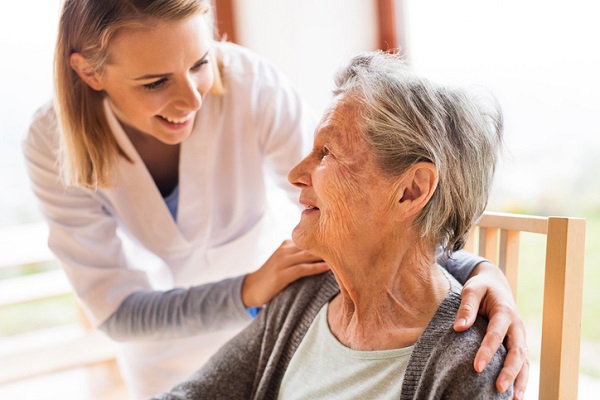 Do you want to become a health care assistant?
Contact Discovery Community College to learn How you can get started!