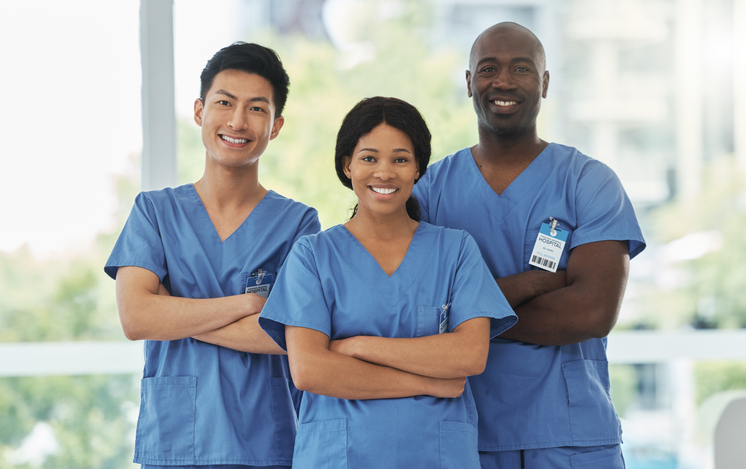 As a nurse, much of your work will be done in a team. Charting and administering medication are just a couple of independent tasks you can expect, but most of your other daily duties will involve collaboration with other nurses and medical staff. For example, you'll likely have to discuss care plans with doctors and other nurses. In addition, you may have to act as a liaison between patients, doctors, and administrative staff. This means effective communication and collaboration are a must to ensure patient well-being and efficiency. 
If you're considering a career in nursing, it's a great idea to master teamwork before entering the workforce to ensure that you put your best foot forward–even as a beginner. What are some specific areas of your future nursing role that will require teamwork and what can you do to improve your collaboration skills? Keep reading to find out! 
Teamwork Improves Patient Care 
Though each nurse will complete certain tasks a little differently, it's always good to maintain a level of consistency when it comes to patient care. When nurses collaborate with one another, communicating openly about how they will treat each patient, confusion is kept to a minimum and errors are reduced. After practical nurse training, excellent teamwork skills will allow you to maintain a high standard of care and help you advance your nursing career with a solid work performance history.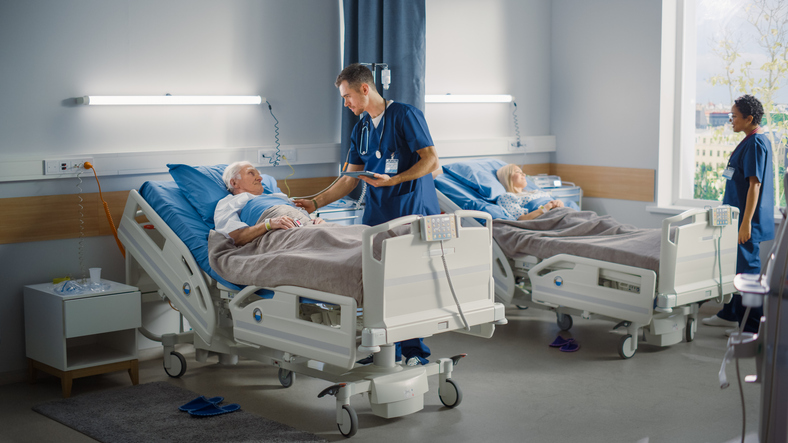 Teamwork After Nursing School Promotes Adaptability 
In any nursing work environment, last-minute changes come up all the time. On any given shift, your team might end up being short-staffed or patients who were previously in a stable condition can suddenly take a turn for the worse. In situations like these, it's extremely helpful when nurses can rally together, perhaps sharing extra tasks among themselves to get the job done more efficiently. By working together, nurses can better adapt to the unique needs of each patient and ensure transparency over a client's care. 
Build Stronger Professional Relationships With Teamwork 
When you work closely with other nurses and medical personnel, you have the opportunity to build trusting relationships. This is an excellent foundation for professional networking–often a useful part of career advancement. After nursing school, make an effort to get to know your colleagues on a personal level and help them whenever you can. You'll enjoy a productive and pleasant work environment as a result. 
In addition, good teamwork skills can help you find a mentor and polish your skills. After you've gained some experience, perhaps you can become a mentor as well and leave a legacy of excellence behind you. 
How to Improve Teamwork After Nursing School 
What steps can you take to ensure that you build the necessary teamwork skills after training? First of all, you'll do well to increase your communication with team members, as this is the foundation of any productive relationship. Make it a point of duty to check in with colleagues on a regular basis and always ask them for contact information. 
In your communication with other nurses, it's essential that you stay transparent. When you make a mistake, be honest about it and be understanding of any mistakes your colleagues might make. This builds a supportive relationship between you and your coworkers.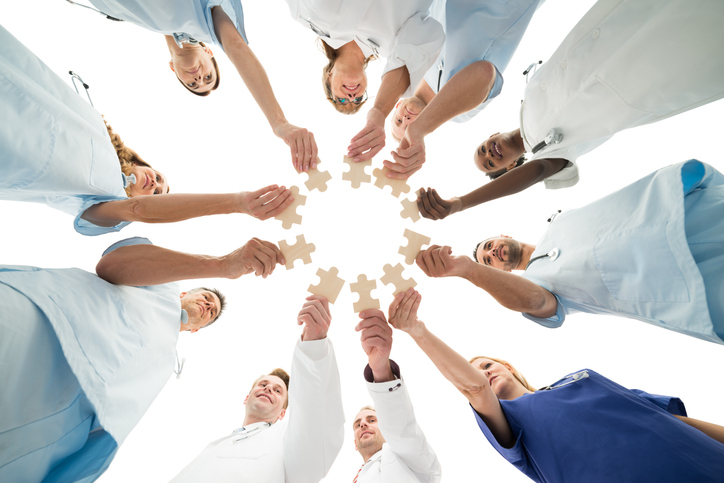 Proper collaboration takes practice, which is why our Practical Nurse Access Program is here to give you the tools you need. With lessons in professional communication, integrated nursing practice, and much more, you'll leave the program ready to provide quality care to patients–with a little help from your team! 
Ready to become a practical nurse? 
Contact Discovery Community College for more information!