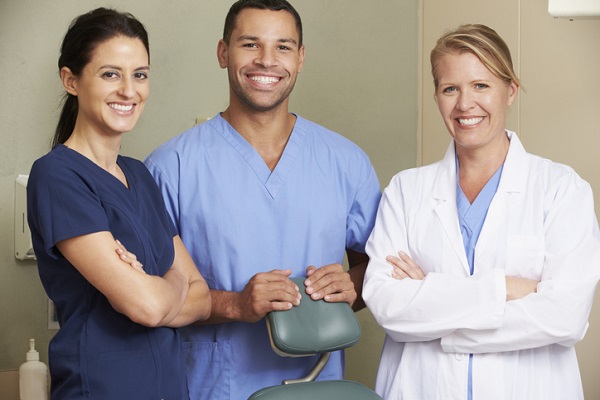 Teamwork is an important and integral aspect of a successful dental assisting career. Strong communication among co-workers and with clients is part of strong teamwork. Similarly, the ability for oral health care team members to be team players contributes significantly to overall client care.
Although each member plays a different role within a dental office, no one works alone. The same way a hockey team needs players in different positions serving different functions to score goals, a dental office needs staff members committed to their jobs while working together so the whole office can succeed. Here are a few more of the benefits of teamwork to consider as you begin your career in dental assistance.
Teamwork Boosts Client Confidence
If you would like to become a dental assistant, it is likely that you are a detail oriented individual who enjoys helping people. At some dental practices, part of the role of a dental assistant is to communicate with clients, schedule their appointments, and coordinate with your team to make sure everyone is prepared. That means you connect your team with each other and the clients.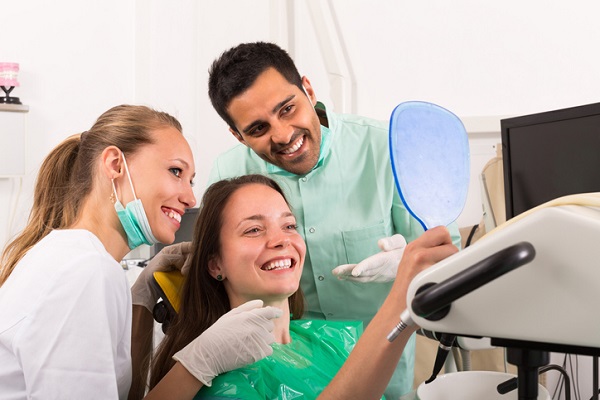 For example, you may be the first person to greet a client when they enter the dental office and remind them of the purpose of their appointment. The hygienist and dentist must also be up to date on the appointment so that everyone is on the same page once the client is in the chair. The client will notice a well coordinated team and have more confidence in you and your colleagues.
Better Chair-Side Assistance in Your Dental Assistant Career
When you think of yourself as a team member working toward a common goal rather than as an individual with separate goals, you will likely become a better chair-side assistant. This comes from the idea that when co-workers understand each other's roles and their place in the team, they are better able to contribute to overall efforts.
Your understanding of procedures along with a dentist's understanding of your tasks is important. When you know what each member of your team needs and why, everyone can help each other do better. A dentist or hygienist who understands how to communicate with you will also help you excel in your dental assistant career.
A Team Is Greater than the Sum of Its Parts
The idea that a team is greater than the sum of its parts contributes to efficiency. Quality of care improves with teamwork, and the overall productivity of a dental office also usually increases as well.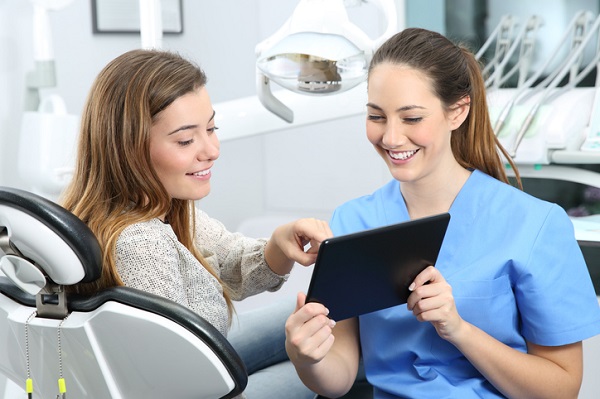 For example, teamwork can help make sure that client questions that need to be answered by the dentist can be facilitated more efficiently. This may simply be a matter of making sure there is time for the client to talk to the dentist before an appointment concludes. Then they don't have to call back later or wait until next time to ask a question. A team that communicates and coordinates on these kinds of details saves time and energy for themselves and clients.
Are you interested in what dental assistant college has to offer?
Find out more from Discovery Community College today!