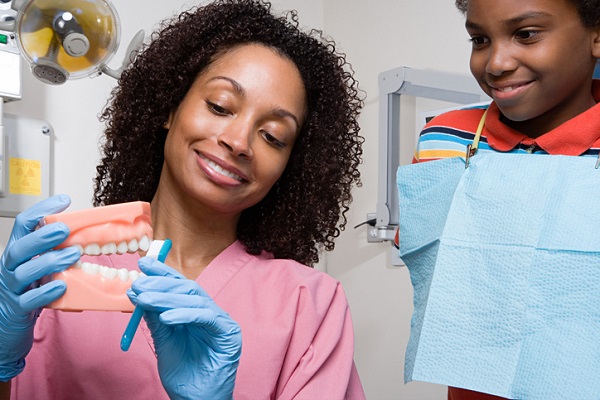 Trained dental assistants are educated in behavioural sciences, biomedical sciences, oral health sciences and dental assisting theory and practice. In order to apply all of this knowledge and experience to the job, a dental assistant must be an excellent communicator.
Communication involves more than just words, especially when you work with clients who may need to communicate with you while there is work being done in their mouths.  Also, as a dental assistant you may be responsible for many different tasks including collecting client information, taking x-rays, scheduling appointments, or assisting in an emergency.  For all of these tasks, good communication skills exercised with co-workers and clients will help you succeed.
Good Communication Puts Clients at Ease
Everyone needs oral health care. If you become a dental assistant you will interact with clients of different ages and communication needs. Some clients may need a lot of explanation; some may want only necessary information. Older clients may have hearing loss whereas younger clients may be more fearful of dental procedures. Well practiced communication skills will help keep all of your clients calm and ready to proceed with their appointment.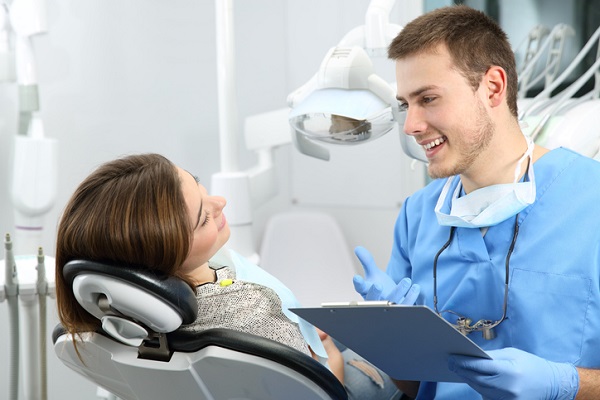 If a client asks questions and tells you exactly how they feel, that is great. However, chances are you will need to read their tone, gestures, and eyes in order to fully communicate with them. Showing your respect by listening to (and seeing) all of their communication signals will put them at ease whether they're undergoing a procedure or you are educating them on how to maintain oral health.
Teamwork and Communicating with Co-Workers
In addition to assisting dentists, you will work with hygienists, office staff, and other assistants. Providing complete client care requires all of you to work as a team, which depends on strong group communication.
As you will likely see in dental assistant school, other people may work differently than you. This means that it is important to keep lines of clear communication open to maintain professionalism. Also, in many cases you may have to communicate with your co-workers in front of a client. Your successful communication with colleagues will ensure top quality client experiences and contribute to the success of the dental practice or facility.
Communication Skills Will Even Help During Dental Assistant Training
Forming good communication practices will only improve your dental assistant training experience and better set you up for your career. Training is a necessary step to becoming a dental assistant and it requires a willingness to ask questions, collaborate with peers, and to be open to all sorts of learning opportunities that require different kinds of communication skills.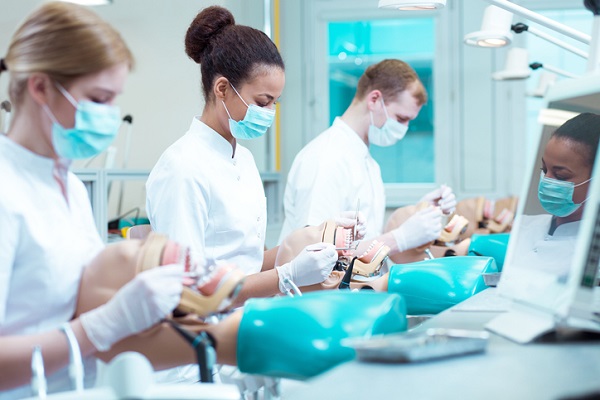 In addition, dental assistants have to keep up with current practice and knowledge so an interest in learning is essential to maintaining a career in oral health. To get the most out of all of  your educational experiences it is important to be able to communicate when you know something as well as when you don't. In this way, your communication skills will help set you up for career success!
Would you like to attend dental assistant school?
Learn more about the training available at Discovery Community College!