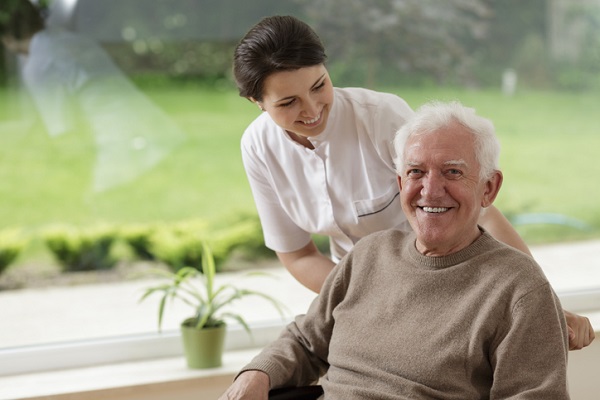 For individuals in need of a health care assistant (HCA), maintaining a sense of dignity can be difficult. Needing help with daily living, personal hygiene, and other kinds of tasks that most people take for granted can be embarrassing, and can lead them to feel as though they have no control. It's a situation that can be very taxing, both mentally and emotionally.
Fortunately, students in training to become a healthcare assistant learn a number of techniques and methods by which they can help these vulnerable individuals feel respected, valued, and considered.
Curious about how this is accomplished? Here's what you need to know.
Pay Close Attention to Ensure Body Image & Modesty Concerns Are Recognized
Nudity, both full and partial, can be a point of concern for individuals who require the care of a healthcare assistant. For those who need assistance with bathing or using the toilet, for example, being seen and potentially touched in a state of undress may be required.
In such an intimate situation, it is of vital importance that a high level of trust is established and maintained between the carers and the clients. Professionals with HCA training may accomplish this through small, but appreciated actions like using curtains to prevent others from seeing a client in a vulnerable state, draping clients with towels, and keeping a calm and respectful tone while administering care.
Being Attentive Is a Powerful Tool for HCA Graduates
Among the other difficulties faced by many individuals who require healthcare assistance is a sense that their concerns and desires go unheard. This is something that can frustrate people in all sorts of circumstances, but is likely to be especially upsetting when the individual is someone you rely on, like a Health Care Assistant.
For graduates of HCA programs, being truly present and attentive is likely to be an important concern throughout their career. Fortunately, it's something that is relatively straightforward to accomplish. Pay close attention when clients say something, respond and interact appropriately, and never dismiss concerns or wishes out of hand. If a reasonable request falls outside of protocol, it will be worth discussing the matter with a colleague to determine the best way forward. In making this kind of effort to connect with clients on a human level, you can do great work in helping preserve their sense of dignity.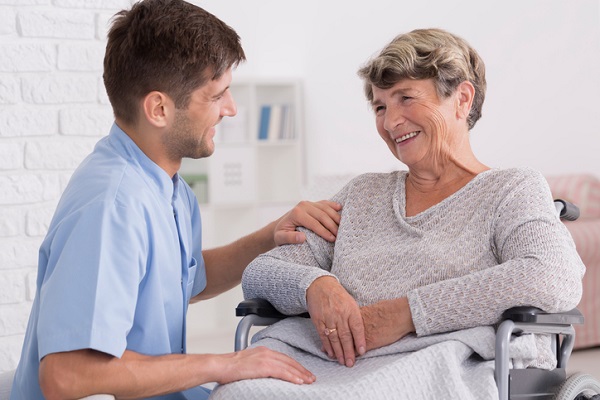 Enjoying Small Comforts Can Help Clients Feel Dignified
When facing the sort of problems that many elderly individuals do, it's the small details that can make all the difference. Clients who are unable to go out to eat easily, for instance, might appreciate a special meal with a nice presentation once in a while. This can go a long way toward making them feel as though they are being treated like a person, not just a mouth to be fed. Likewise, helping clients with greatly reduced mobility to get their personal belongings and spaces organized the way they like can be a good way to make them feel comfortable. Many facilities make their patients feel more comfortable with a dining-room atmosphere for meals, regularly scheduled activities from outside community volunteers, and outings with special accommodations.
Little positive moments can add up to a great overall benefit for vulnerable clients seeking a little extra dignity, so being attentive in this way is something worth striving for. Hands-on training through a comprehensive program can help newcomers to the healthcare space to gain the kind of skills and perceptiveness to do this effectively.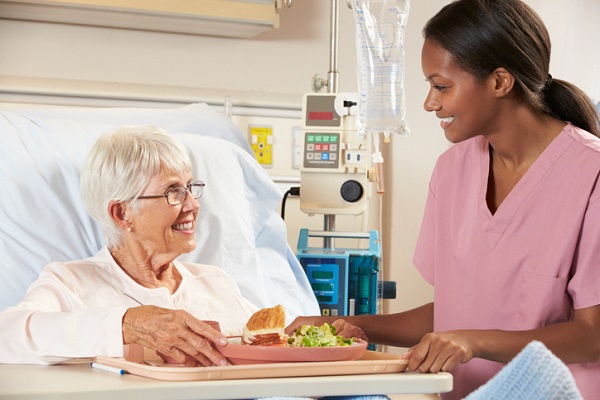 Do you think you have what it takes to be a great healthcare assistant?
Complete your healthcare assistant training with Discovery Community College!