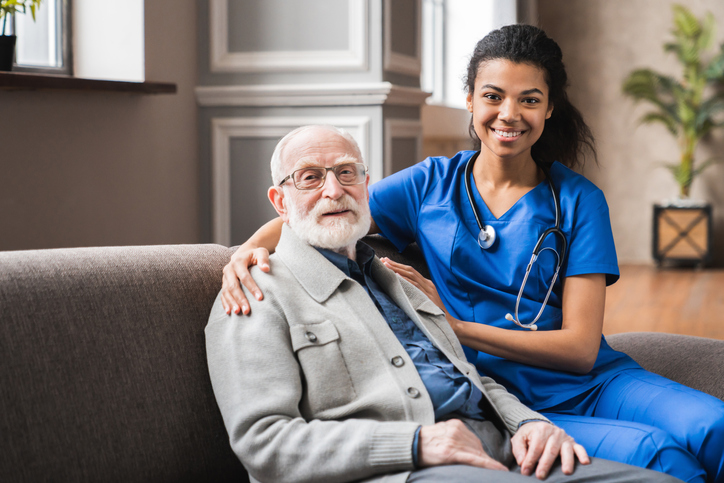 If you want to make a difference in the lives of others, a career as a Health Care Assistant could be right for you. Health Care Assistants work within retirement homes, assisted living residences, hospices and extended care facilities to deliver quality care to the elderly, disabled, injured or chronically ill. In addition to meeting their basic medical needs, these professionals ensure that the patients they work with feel supported and comfortable, providing companionship to enhance their quality of life. 
If you feel that your personality and interests are well suited for this role, you're in luck! Health Care Assistants are in high demand throughout Canada, and especially within British Columbia. What's more, you can complete your training and prepare to enter this career path in less than 10 months with Discovery Community College. Below, discover more about why Health Care Assistants are needed in Canada today, and how you can improve your employability by training in the field.
Health Care Assistants Are in High Demand in Canada
While the COVID-19 pandemic has made the need for healthcare workers more evident than ever, Health Care Assistants were in high demand even before the pandemic began. The increase in retirements within this profession, coupled with Canada's growing population of seniors, is creating more Health Care Assistant positions than there are professionals to fill them. In fact, over 1.4 million Canadian seniors currently require care support, a number which by 2026 could increase by 71% according to Job Bank Canada. Taking these factors into consideration, the employment outlook for Health Care Assistants is "Good" in British Columbia for the 2021-2023 period according to Job Bank Canada, and professionals with Health Care Assistant training will be needed to fulfill a variety of positions in the future.
How You Can Become a Health Care Assistant
If you're interested in filling the gap and training to become a Health Care Assistant, you might be surprised by how quickly you can build the skills you need. At Discovery Community College, you can complete the Health Care Assistant program in just 40 weeks. At DCC, you'll have the opportunity to complete hands-on training, working within the real-world environment of residential care facilities. This on-site program allows you to apply what you're learning in the classroom, develop core competencies and overcome obstacles within the field. Throughout the program, you'll build confidence in your skills through a learn-by-doing approach, preparing you to successfully transition into your future career upon graduation.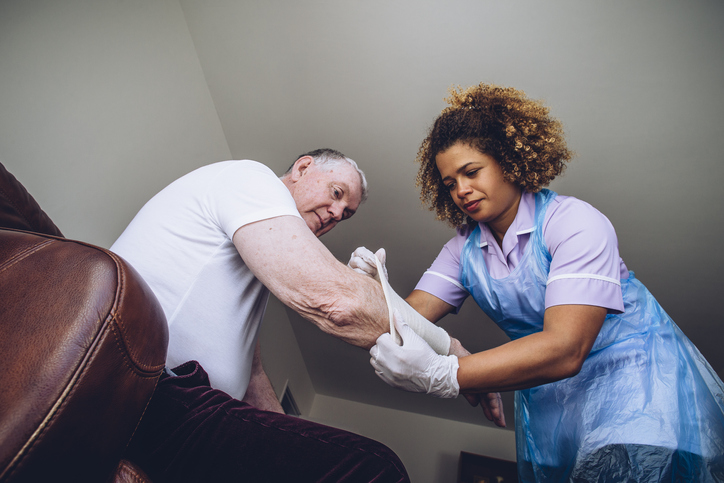 Build These Skills and Qualities to Succeed in Health Care Assistant Training
As a future Health Care Assistant, there are a few qualities and skills you can build which will enhance your success, both during your training and in your career. For one, you'll want to focus on becoming more patient. As a Health Care Assistant, you'll encounter many situations in which your patience will help you to support a client at their level of competency, remaining calm and emotionally stable when they're struggling. Additionally, you'll want to develop your interpersonal and communication skills. Whether you're communicating with your patients or coworkers, you must be able to listen to others, advocate for your patients when necessary and understand the information you are given correctly. Lastly, it's important to possess empathy, which will help you to make sense of your patients' actions, while anticipating their needs. 
If you possess these skills and qualities and are interested in developing them within a career path that will improve your employability, consider Health Care Assistant training today.
Are you interested in taking the Health Care Assistant program?
Start training with a program at Discovery Community College today!