In the complex, international business market, there are many detailed underlying processes behind the flow of products around the world. All of these processes require qualified professionals to make them work, many of whom operate in the trade management and logistics sector.
If you are looking for a career path that allows you to do important work that is in-demand across many industries, then this could be the ideal area of study for you. Read on to learn more about international trade management and logistics.
The Freight Sector Needs International Trade Management School Grads
The core of international trade management comes down to freight management. Freight management helps connect businesses with different shipping and freight providers in order to transport their products to the point of sale. This is a complex process that requires organized, well-trained professionals to ensure that products and inventory are transported smoothly.
International trade management & logistics professionals will often work for freight management companies. These companies help keep costs down for individual businesses by aggregating shipping from multiple clients at a cost-effective scale. By studying this process in a high-quality program, you will gain specialized knowledge about international trade and freight forwarding that will qualify you to work in this dynamic field.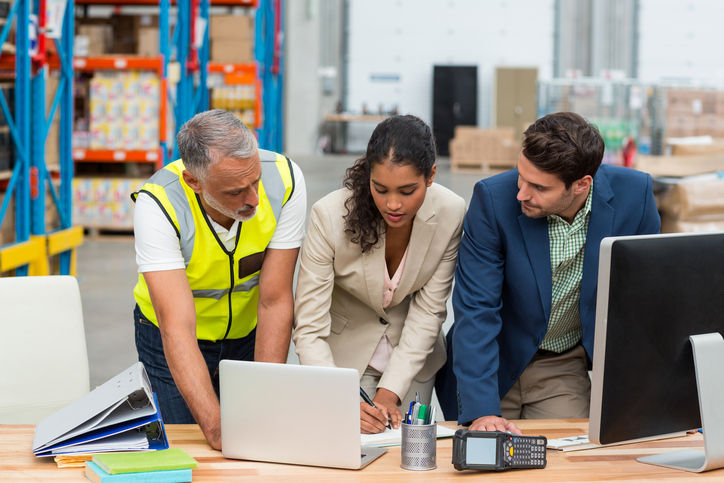 Logistics is Key to International Trade and Freight Management
What is it about international trade and freight management that requires such well-trained professionals? The most important part of the job boils down to one thing: logistics. Generally speaking, logistics is the management of resource acquirement, transport, and storage. In the sphere of business and trade, logistics are central to successfully controlling supply chains, which often requires freight management.
Professionals who have a strong grasp of logistics are able to combine their technical knowledge with excellent organizational and communication skills. Not only do you need to be able to line up different shipments and deliveries, but you also need to make sure these plans are communicated clearly to the right people so they can be successfully executed. Studying international trade management can help you gain the grounding in logistics you will need to succeed in this career.
What Makes a FITT Diploma in International Trade Different (and Better!)
While studying international trade management is key to stepping into this career, not all programs are created equal. The International Trade Management program at Discovery Community College, for example, allows students to graduate with a FITT diploma in international trade.
The Forum for International Trade Training (FITT) provides international business training and certification. By studying with Discovery Community College, your diploma will provide the extra recognition that comes with FITT designation, making it even easier for you to demonstrate to potential employers that you have the international trade management knowledge that they would expect of a successful job candidate.
Do you want to know more about what the world of international trade management entails?
Contact Discovery Community College to find out what you will learn in international trade management school!