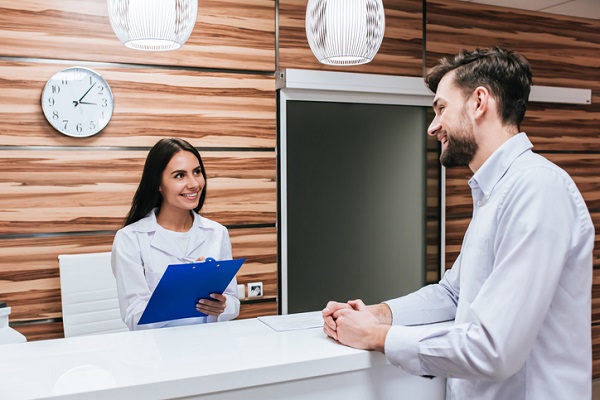 Managing a medical office is no small task: you need to organize communications, ensure all records are where they're supposed to be, and sometimes even supervise other staff.
Consistently meeting these objectives requires several different abilities. What kind of characteristics make a successful medical office administrator? Here are a few traits that can help you excel in the field.
Multitasking Skills Help You Better Handle Office Challenges
When you're constantly searching for important files, managing ever-changing schedules, and taking care of financial tasks, it's important to be able to think on your feet. That's why the ability to multitask is important to people who pursue careers in this field. Knowing how to balance different tasks and responsibilities, such as answering the phone, replying to emails, and filing away important documents, will help make sure that you stay on top of daily tasks and don't let anything fall through the cracks.
Medical office management training can help you develop your abilities by preparing you with a wide variety of office management skills. That way, you are well-equipped to deal with the challenges that come your way.
Enhance Your Organizational Skills Through Medical Office Administration Training
The more organized, detail-oriented, and prepared you are, the more likely you are to excel in your career in medical office administration. Since you'll be constantly required to access various records, financial statements, and other important files, being organized is imperative. This will help you avoid errors and tackle each task with the proper attention and care it needs.
For some, these skills come naturally—but if not, don't fret. Medical office administration training will teach you many essential organization habits and techniques throughout your training, so that you can step into your career with confidence!
Keep the Clinic Running Smoothly by Developing Communication Skills
Medical office administrators liaise between various employees such as doctors, nurses, and more. Having strong communication skills will help you build relationships with each department and create a climate of trust in the office, and help ensure that no misunderstandings arise. Good communication skills help you make sure that you're able to listen carefully to others, and ask for further clarification if needed. This skillset also helps office administrators communicate with others in a manner that is clear, so that information can be quickly and accurately conveyed.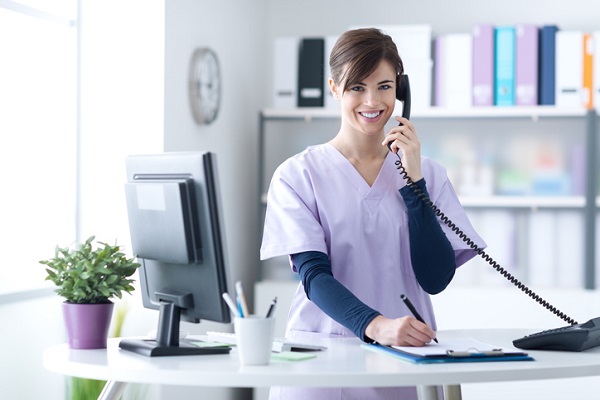 Last, but certainly not least, interpersonal skills are crucial when interacting with patients. Being able to listen with sensitivity and speak with compassion is essential for medical office administrators. Oftentimes, patients in a medical setting are not feeling their best, and may be anxious about their health or the health of their loved one. Having a medical office administrator speak to them in a calm and professional manner can help to put them slightly more at ease.
Want to further develop your interpersonal skills through medical office admin training?
Contact Discovery Community College to learn how our program helps students gain the skills they need to excel.