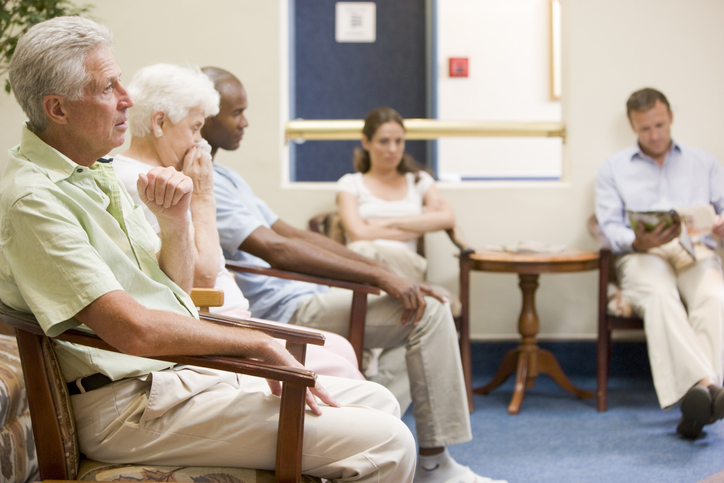 A medical office administrator is integral to any medical office space, including waiting rooms. Medical office administrators are hard-working, known for having great organizational skills as well as a friendly and positive attitude as they work to complete important medical office procedures. They help to schedule appointments, manage office correspondences, organize patient files, order supplies, and more.
The waiting room is often an uneventful and peaceful environment, but sometimes, emergencies happen that require quick action and preparedness. Being ready for these occasions will help give you the confidence to handle unexpected situations. Here are some things you can prepare for in order to better manage any future emergencies in the waiting room. 
Knowing How to Prepare for the Most Common Office Emergencies 
It's hard to prepare for every emergency, but knowing the common ones in advance makes a big difference. For example, asthma attacks are likely to be one of the more common office emergencies—occurring when asthmatic individuals forget or use up their own inhaler. Hypoglycemia is also another cause, with hypoglycemic individuals occasionally needing to boost their alarmingly low sugar level through a quick glucose treatment, like Insta-Glucose. 
Keep in mind that patients in the waiting room might also experience sudden allergic reactions to medicine, potentially causing anaphylactic shock. Alerting a health professional so that they can administer an injection of a quick dose of epinephrine is an efficient way to address this emergency. Additionally, medical office administrators should consider the possibility of heart attacks happening in the waiting room. Cardiac arrest can happen anywhere, and being prepared to properly respond by alerting nearby healthcare professionals is crucial. Having an Automated External Defibrillator (AED) in the office can also even help save a life.
Ensuring Proper Access to Important Medical Equipment and Supplies After You Medical Office Management Training
Covering the basics by stocking up on essential solutions for common emergencies can drastically decrease negative consequences. And so, having a medical kit in the office shouldn't be overlooked. A Basic Life Support (BLS) kit is a great example, and can be used to efficiently deal with many emergencies.
While medical kits are important, keep in mind that they could include outdated medication or devices. Checking and maintaining them regularly after your medical office administration training helps ensure that everything is in order if ever the kit is needed. 
Preparing for Waiting Room Emergencies Specific to Your Workplace
During your career after your medical office management training, you might wonder what to do in the event of an office-based or waiting room emergency. A great tip is to consider both the practice being offered at the office (like any surgeries or allergy tests, for instance) as well as the type of patients who frequently visit (focusing on demographics, like age and disease prevalence to name a few). Doing this will help you better prepare for the most common emergencies unique to your own workplace, giving you a basic plan of action. 
Are you interested in completing your medical office admin training?
Contact Discover Community College for more information about our programs!