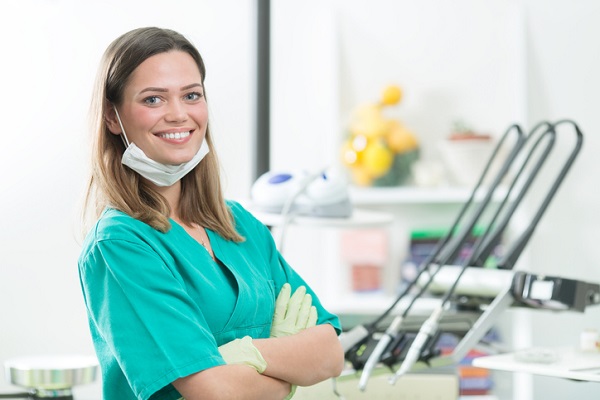 If you're looking for a career that has a stable job outlook and pays well, then becoming a dental assistant may be the answer. According to WorkBC, the employment growth rate for dental assistants will be 2.1% from 2018 to 2023 and the median annual salary is currently a comfortable $50,054.
As you consider whether or not dental assistant training is right for you, you may have encountered the terms Level I and Level II dental assistants. These terms describe two related, but different career paths you can choose as a dental assistant. Understanding what each level entails is important since the level you choose will have a big impact on your job duties and salary.
Level I Dental Assistants Focus on Office Duties and Helping Patients
Level I dental assistants are commonly referred to as chair-side dental assistants because they frequently sit by the patient's chair. As a Level I dental assistant, you would spend a lot of time interacting with patients, such as by helping them relax, instructing them in post-operative care, and charting their information.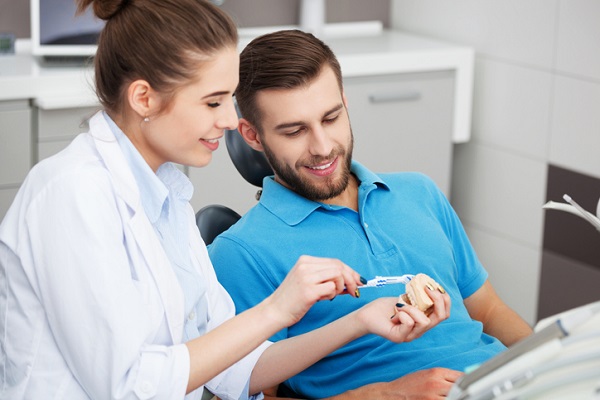 You would also work under the supervision of the dentist, and during dental procedures you may be responsible for handing the dentist the proper equipment. Level I assistants also assist the dentist by sterilizing equipment, pouring and making cast models and ordering dental supplies. Because Level I assistants cannot perform intra-oral procedures, they do not need to be certified in BC.
A Level II Dental Assistant Career Comes with More Responsibilities & Perks
A Level II dental assistant, on the other hand, is commonly referred to as an intra-oral dental assistant. You may also see the term "Certified Dental Assistant" or CDA, which in BC, refers exclusively to Level II assistants. As a Level II assistant, you would perform all the duties that a Level I dental assistant typically has, along with some more advanced duties. For example, a Level II assistant is typically responsible for radiograph exposures, applying pit and fissure sealants, creating impressions of the teeth, applying anaesthetics and desensitizing agents, and performing mechanical polishing.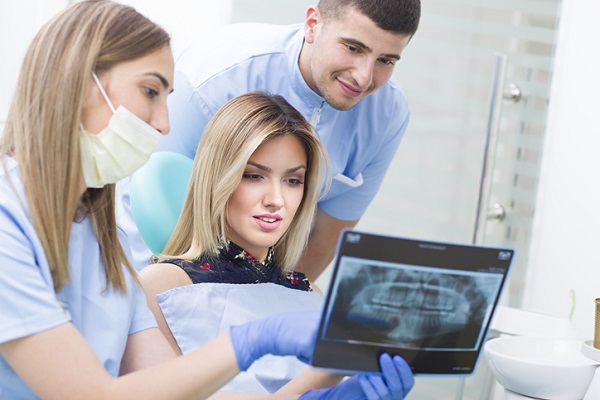 Learn about radiograph exposures in you Level II dental assistant trainingTo become a dental assistant with Level II certification, you must graduate from a dental assistant program approved by the National Dental Assisting Examining Board (NDAEB) and the College of Dental Surgeons of BC (CDSBC) as well as pass the written and clinical practice NDAEB exams. You must also register with the CDSBC and join the Certified Dental Assistants of BC (CDABC).
If you want a dental assistant career with more job opportunities and the potential to earn a higher salary, you should seek certification as a Level II dental assistant. While there are more certification requirements for Level II assistants than for Level I assistants, as a Level II assistant, you will have many more employable skills.
Are you interested in dental assistant training?
Contact Discovery Community College for more information about our programs!