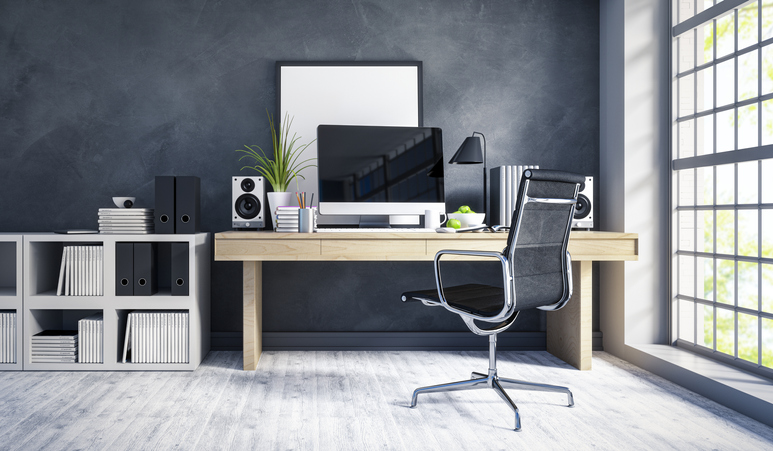 The use of certain tools in the modern office is a vital part of allowing a business to simplify work and streamline processes. With the use of tech tools in the modern office, an aspiring office administrator will be able to interact with colleagues and management without delays or obstacles. Additionally, since the pandemic, tech tools have provided businesses with the opportunity to remain operational when employees had to work remotely from home. 
At Discovery Community College, our training program for office administration will prepare you to work with different tech tools, as you receive hands-on training in computer hardware and software skills, MS Office and much more.
Read on to discover the four must-have tools for the modern office.
1. A Visitor Management System is the Way to Go in Your Office Administration Career
Simplifying a visitor's experience to your office is a great way to improve the efficiency of a business, giving the impression that visitors, customers and partners come first as soon as they step into the office. That's why it's important to have visitor management systems in place for modern offices. Visitor management systems speed up a visitor's check-in times, especially when reception is swamped with phone calls or away from the desk. 
During your office administration career, you'll also notice that visitor management systems with added security features help build a strong brand reputation by demonstrating how seriously your business takes security management. The privacy and security of everyone visiting the office become of vital importance.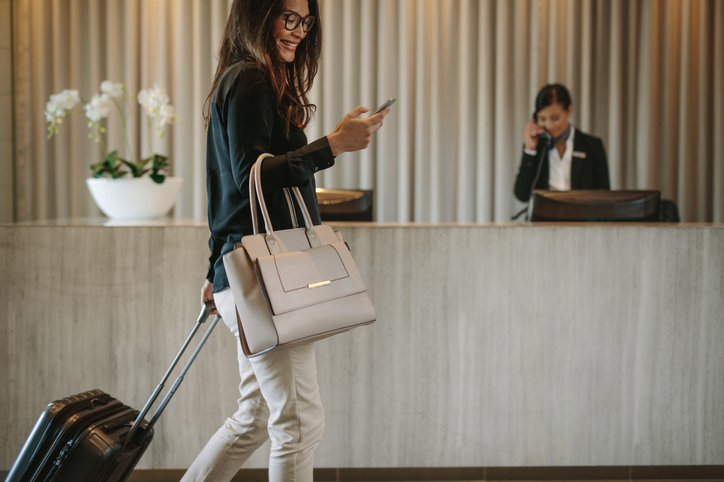 2. Automate Your Modern Office Space With Connected Chairs
This is a must-have in the modern office space. Connected chairs provide an all-in-one comfort and functionality for everyone at the office. Connected chairs provide everyone at the office with maximum productivity and efficiency. An office-connected chair comes with USB ports and electrical outlets, as well as a flip-up privacy panel that allows employees to perform their duties with ease at different locations around the office with the privacy to suit their work needs. You can use your planning and organizational skills to help a business maximize employee productivity by adopting connected chairs around the modern office, after your office administration training from DCC.
3. Get Your Modern Office to Be Smart
Many buildings are turning to smart designs and smart office automated control systems for the modern office space. Modern offices with automated control systems give a business control over every aspect of their office environment through mobile applications or tablets. A smart modern office also has automated control systems with sensors that are programmed to adjust the heat, air conditioning and lighting based on the number of people working at the office. This reduces the cost of energy consumption for a business while optimizing the working environment for employees.
4. Collaborate Using Interactive Whiteboards in the Modern Office
Give your modern office a simple way for teams to collaborate on various projects through interactive whiteboards. Digital whiteboards come in two versions: a simple touch screen linking a separate computer or an all-in-one touch screen computer. Employees will have the opportunity to digitally brainstorm with their colleagues on different projects and have the relevant information available at their fingertips.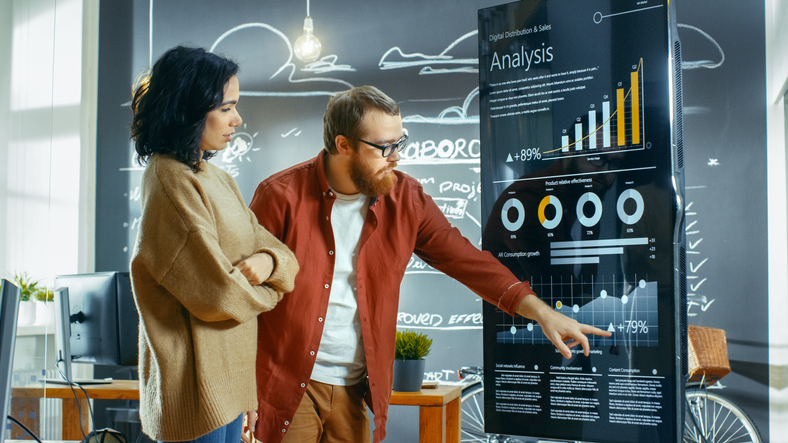 They will also be able to research, share, sketch, review, make notes, upload presentations and much more. Interactive whiteboards build engagement and improve communication around the office as teams engage in presentations in a two-way stream.
Interested in an office administration certificate? 
Launch your career with a program at Discovery Community College!