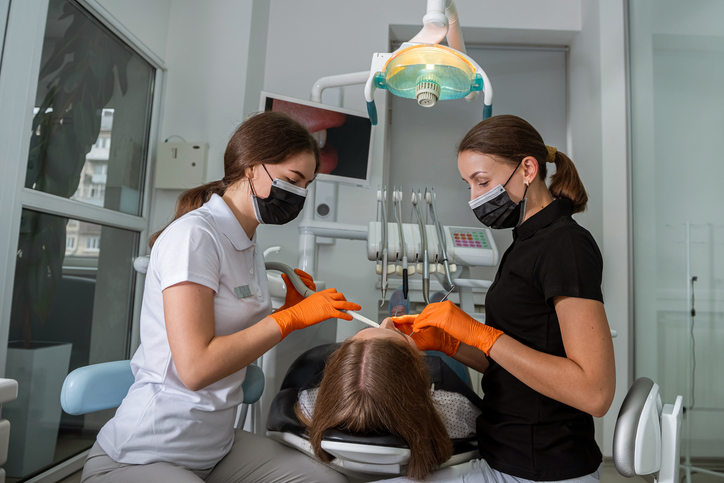 Dental assistants help dentists to provide the best care possible to their patients. They do this by assisting with treatments as well as with a variety of administrative tasks around the office. It is also common for dental assistants to work alongside dental hygienists when needed.
Great dental assistants have excellent communication and interpersonal skills. They're able to follow policies, guidelines and protocols, while treating patients with the utmost professionalism. Let's take a look at some of the tasks dental assistants will perform on a day-to-day basis.    
A Typical Day in a Dental Assistant Career
Before treatments, dental assistants are responsible for preparing the room. This includes cleaning and sterilizing everything, as well as setting up the trays with all the tools and supplies necessary for the appointment. 
Once the patient arrives, you'll take care of all patient charting. Dental assistants are responsible for gathering a patient's medical history, information about medications being taken, as well as their dental history if they're a new patient. If they are a returning patient, keeping that file up to date is equally as important. Additionally, you'll expose and mount dental radiographs when instructed to do so by the dentist. This way, when the dentist enters the room, both the patient and equipment are ready.
During treatments, you'll be assisting the dentist by handing them the right instruments. With time and experience, you'll be able to anticipate what the dentist will need for each procedure and prepare accordingly. When the dentist is making adjustments to the patient, you'll need to move the light in a position that will help them to see clearly. Essentially, a dental assistant helps the dentist to provide the best possible care to the patient. Dental assistant training will prepare you for each of these daily tasks.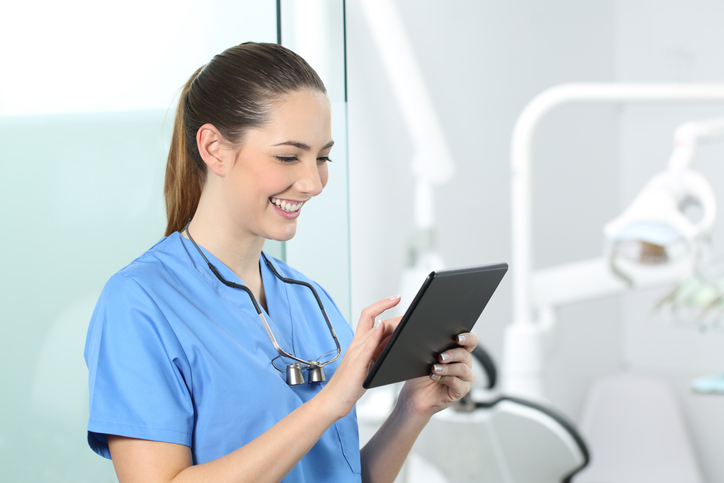 Specific Skills and Qualifications Required
To be a dental assistant, you'll need a high school diploma or equivalent, as well as having completed the National Dental Assisting Examination Board's written exam and their Clinical Practice Exam. Passing the exam will allow you to register as a dental assistant and to get your license. 
Through dental assistant college, you'll learn how to communicate professionally through courses on Employability Skills, as well as how to provide intraoral and extraoral treatments through Dental Clinic I, II, and III. Classes such as Disease Transmission and Infection Control will teach you to clean your workspace properly to avoid infectious diseases, as there can be quite a bit of debris on the surrounding surfaces following a procedure.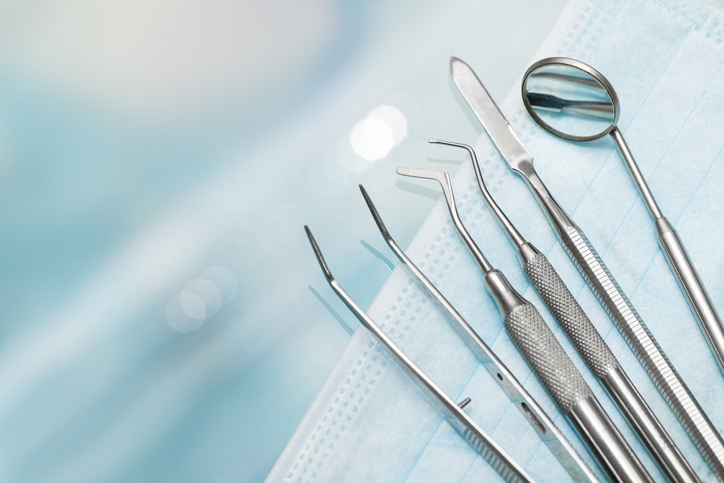 Providing Optimal Patient Care
Ultimately, as a dental assistant, you'll be able to have a positive effect on the patient's experience at the dental office. You'll have the knowledge to put their possible fear of the unknown to rest, as you'll be able to explain to them what will happen during their appointment and any scheduled procedure. Being compassionate and attentive to the needs of different patients will allow you to provide the best care possible throughout your career. 
Are you ready to start your dental assistant career?
Contact Discovery Community College to get started!