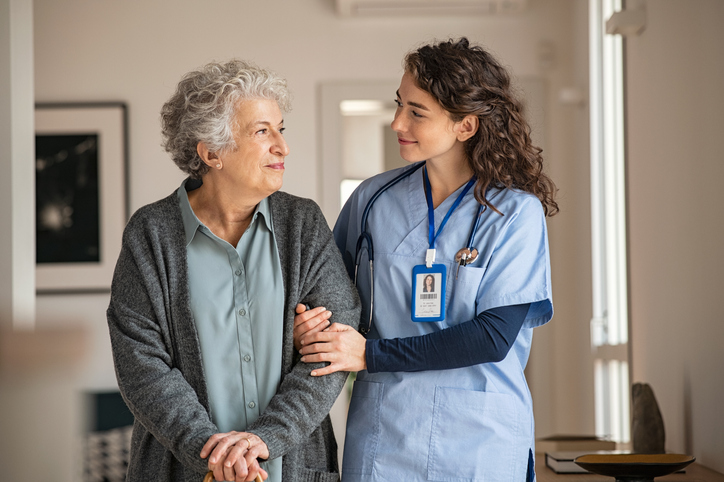 During the winter season, the elderly are vulnerable to developing health complications that could be avoided with the proper care procedures in place. As a healthcare assistant, you'll be responsible for ensuring those procedures are followed by providing personal assistance and support services to elderly clients to promote their health and wellbeing.
At Discovery Community College, our Professional Health Care Assistant Career Training provides compassionate and patient individuals, interested in helping others, with the proper hands-on training that will prepare them for a rewarding career as a Health Care Assistant. Read on to learn four tips on how to care for the elderly during winter!
1. Pay Attention to Cleanliness After Your Healthcare Assistant Training
Cleanliness plays a major role in living a healthy and happy life. This has become particularly important since the pandemic, when washing hands and disinfecting surface areas became essential practices to reduce the risk of germ exposure. 
The elderly are particularly vulnerable during winter to contracting the flu, hypothermia, and breathing problems, because their immune system becomes compromised. As a healthcare assistant, you'll have to ensure that you regularly wash your hands, disinfect your client's home, and follow the cleaning procedures of any care facility. At DCC, we offer healthcare assistant training on-site at residential care facilities to give students a real-world learning experience.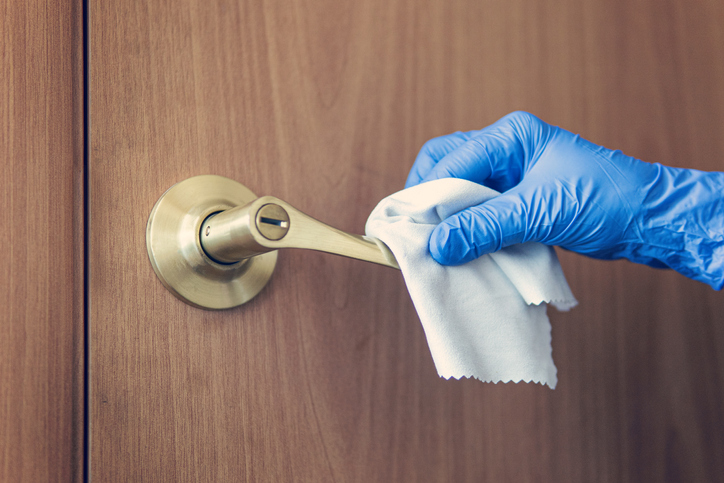 2. The Use of Protective Equipment Makes a Difference
When you become a healthcare assistant, after you complete your training at Discovery Community College, you will know first-hand how important it is to use protective equipment that will ensure your own safety, the safety of your clients, and any other clients that require short or long term support. By wearing masks, gloves and using hand sanitizers, you can reduce the risk of an elderly person contracting an illness from you or anyone you may encounter during the day. Many people may seem healthy but may be carriers of an illness that they are unaware of. Taking precautions by using protective equipment will ensure you're doing your part to limit the risk of transmission to vulnerable people. 
3. Eliminate the Risk of Slips and Falls
In Canada, falls are the number one cause of injury and hospitalization for elderly people. As a Health Care Assistant, you may have to assist elderly clients with their daily walks during the winter, in order to minimize the risk of slips and falls. You may have to ensure they have access to being provided with a slip-proof path for their home and ensure that they always wear the appropriate footwear to minimize the chance of falls. One important thing to consider during the winter in Canada, if an elderly person lives on their own, is to make sure that they have a way to ensure their driveway and walkways are clear of any snow and salted to reduce the risk of any slips and falls.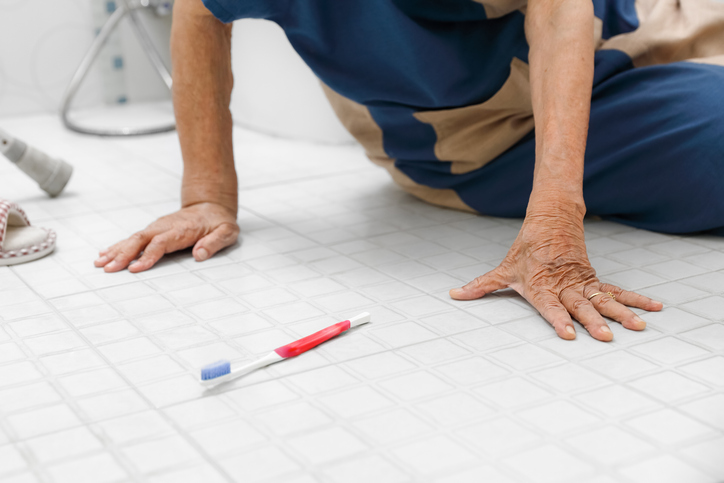 4. A Balanced Diet is Important During Winter
As a professional Health Care Assistant, you will have to ensure that an elderly person's nutritional needs are met, especially during the winter months in Canada. You will be responsible for providing them with a balanced diet that includes a mix of fruits and vegetables. This provides them with the essential vitamins and minerals, like Vitamin D for instance, which is usually lacking during the wintertime in Canada. Also, depending on where you provide your personal support, you may be responsible for checking their food supply and ensuring that they have everything they need on hand.
Ready to get your healthcare assistant diploma?
Learn about the opportunities available to you at Discovery Community College!