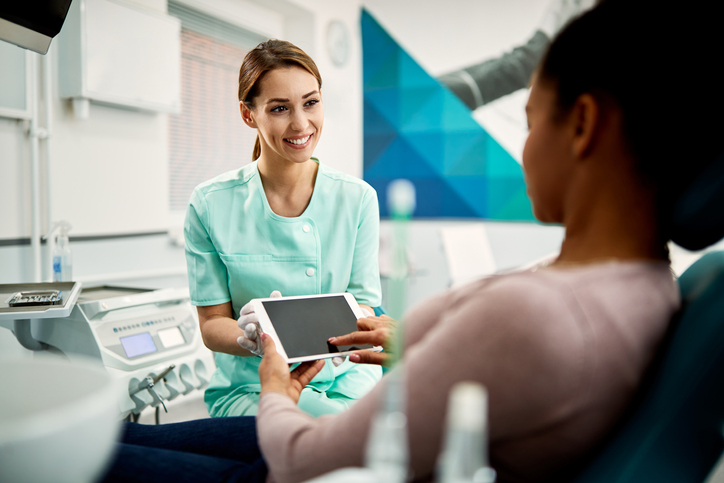 In addition to their primary duty of assisting the dentist during examinations and procedures, a dental assistant plays a crucial role in patient satisfaction. You'll have the power to keep patients coming back to the clinic and prove yourself a valuable addition to any dental practice. In addition, being a source of comfort and assurance for patients is a rewarding role in an environment that is intimidating for many people.
If you're pursuing a career as a dental assistant, you may be wondering how you can ensure patient satisfaction in order to become a trusted, valued team member at your dental practice. Even if you don't consider yourself to be an outgoing person, there are simple actions you can take throughout your career to develop better customer service skills and make your mark at your place of work. Let's explore a few of them!
Offer a Pleasant Distraction 
Whether they're in for a routine cleaning or a root canal, many of your patients will be scared or uneasy about their visit to the dental clinic. In stressful times, pleasant distractions make a big difference. In your dental assistant career, it'll be your job to improve the patient's experience while making work easier for both you and the dentist. When patients feel calm and comfortable, they're likely to be more cooperative during their appointment.
There are several ways you can do this. Some dental assistants like to put on calming music, for example. Others make conversation or tell stories about their lives to keep the patient's minds off their procedure. In the process, you'll establish a personal connection with the patient which can make them feel more comfortable at the clinic.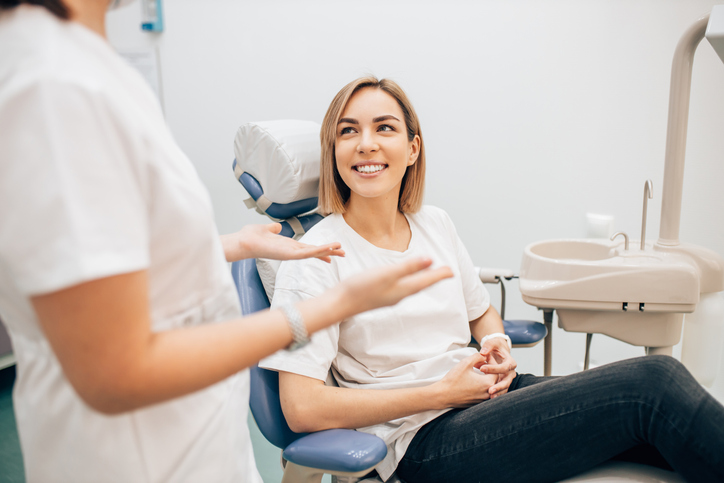 Focus on Patient Education in Your Dental Assistant Career 
Even though patients are not health care professionals, naturally, they want to know what's going on with their health. As a dental assistant, education will be a part of your job. It's important that patients never feel alienated but instead feel as though they are informed and in control of their health. You should find simple, digestible ways to share the knowledge you received at dental assistant college in order to keep patients in the loop. At every opportunity, briefly explain what you're doing and why. For example, if you're using a piece of equipment (especially one that looks intimidating) why not explain how it works and what it does to demystify the procedure and calm your patients? You can also offer suggestions and demonstrations for good hygiene practices as needed.

Clarify the Next Steps for Patients 
At the end of a dental appointment, the dental assistant is one of the last people to interact with the patients. This is an excellent time to answer any questions patients may have about upcoming appointments and what will be done the next time they come in. You won't want to leave any room for confusion during this time. Instead, make it clear what patients should do next by providing them with any hygiene instructions and helping them to make their next appointment.
At Discovery Community College, you can develop practical dental skills to support your patients' oral health. You'll also learn key aspects of customer service, like scheduling appointments, patient preparation, education, and invoicing to keep patients satisfied and ready for their next appointment. In as little as 55 weeks, you can be well on your way to a rewarding career as a dental assistant through our Level II Dental Assistant program.
Ready to start dental assistant training?

Contact DCC for more information!