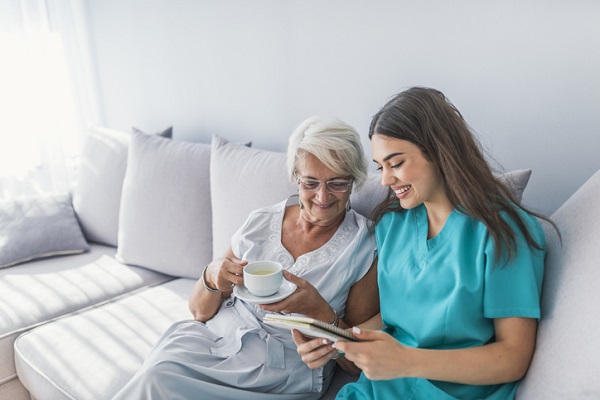 Students enrolled in a health care assistant (HCA) program will eventually get the opportunity to apply what they've learned in class to real-life settings — and at Discovery Community College, they'll get to do this while still in school through on-site training.
While there's plenty you can learn in a classroom with regards to becoming an HCA, your on-site clinical and preceptorship training will be even more invaluable. Did you know that three of our campuses are paired with Retirement Concepts (Comox Valley Seniors Village, Maple Ridge Seniors Village, and Nanaimo Seniors Village) offering the HCA program directly within the facility? Completing practical training where you can gain hands-on experience is a must for any HCA student, and the skills you will develop throughout your program will provide the knowledge and wisdom you'll be grateful to have upon graduation.
Here are some reasons why on-site training will be beneficial to you and your HCA career for years to come.
Learn to Multitask in Health Care Assistant Training
HCAs are responsible for completing many a wide range of tasks each day, and often ones involving them assisting the elderly, disabled, or injured. Such responsibilities can include helping clients with everyday tasks, such as personal hygiene, bathing, dressing, and grooming, as well as serving meals, checking vital signs, assisting with mobility, and more.
Since you'll be an on-site health care assistant while doing practical training during your clinical placement, you'll learn how to handle multiple duties at once, and you will make a habit of multitasking so that you're well-prepared when you find work after completing your training.
Hone Your Problem-Solving Skills Through On-Site Training
While training to become a health care assistant, you can expect to work with clients on a wide spectrum of health issues. As a result, clients might not always treat you with kindness or even remember who you are, largely for reasons that have to do with their respective conditions rather than you specifically. However, this can help you gain the problem-solving abilities and the capacity for patience you need to handle their needs and provide them with the best possible care. By being in situations where you do this while also coming up with positive solutions for improving their well-being, especially if you're with a patient in need of ongoing support, you'll master the art of problem-solving and be better prepared to enter the workforce.
Gain the Confidence Needed to Transition to Your New Career
Since Discovery Community College includes both clinical and preceptorship components in its HCA program, you'll be able to gain real-world experience before you even finish your studies. Not only will this allow you to see how your knowledge in the classroom translates to real-world environments, you'll gain plenty of self-confidence from having successfully navigated the challenges of the industry before even completing your health care assistant training. Being able to complete your classroom theory on-site within a facility can give you a feel for what working within one will feel like once you are done with your studies.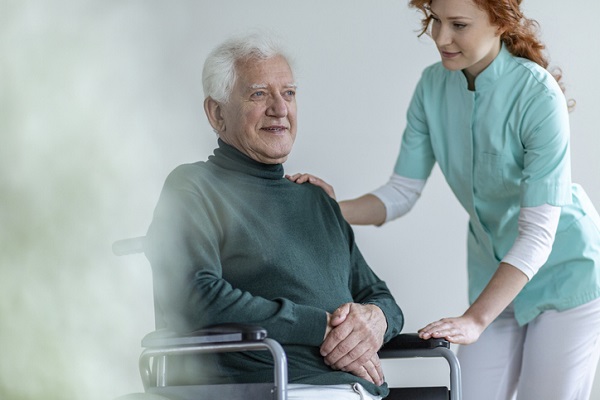 Once you make a consistent habit of performing the duties expected of you, from replacing linens to completing a variety of care tasks with clients, you'll have a better sense of what working in the health care industry entails. Furthermore, you'll walk away with a better understanding of your job responsibilities when you eventually start working full-time, breeding self-confidence as a result.
Within your Health Care Assistant training, you will complete classroom theory, practice your lab skills, then go out to work with clients directly in a clinical placement in a complex care facility for a minimum of 240 hours. From there, you will finish your program by being placed in a home support and/or assisted living preceptorship setting for a minimum of 60 hours.
For some clinical placements, we end up splitting our students between a few facilities. Why? The more experience at a variety of placements means the more different experiences you will gain! From there, many of our students go onto work within the facilities they were trained within!
Are you interested in taking the HCA program?
Contact Discovery Community College to find out more!