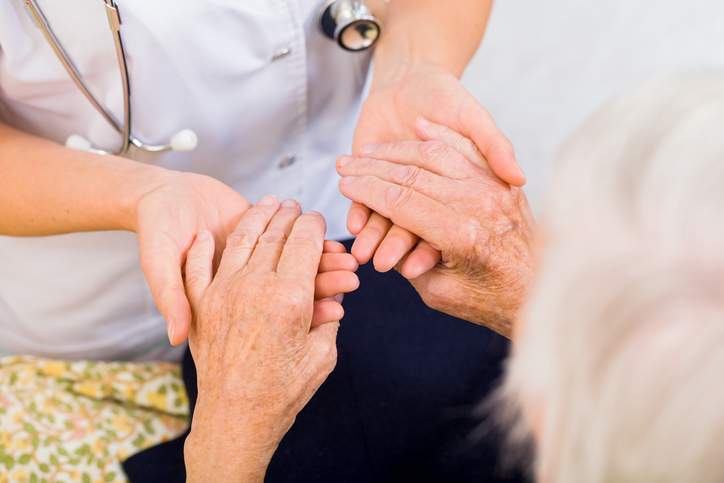 If you are compassionate, patient, and looking for a role where you can help others daily, a career as a Health Care Assistant (HCA) may be the perfect path for you. Not only can working in the healthcare industry be lucrative, but there is also a current high demand for HCAs in British Columbia and many other regions of Canada, which is expected to continue over the next decade, according to Job Bank Canada. 
After health care assistant training, you will be privy to a variety of healthcare career options, one of which is working in hospice care. Whereas other fields of healthcare focus on curing underlying diseases, the goal of hospice care is to provide the best quality of life possible for chronically ill individuals who are nearing the end of their life.  Your role as a healthcare professional will be to ensure comfort for someone who is terminally ill through various approaches. 
At Discovery Community College, we focus on a humanistic and experiential approach where you'll gain hands-on experience in real residential care facilities. With industry experts as professors and small class sizes, you'll be able to enter the workforce in less than 10 months with confidence. Keep reading to learn about some of the key approaches you should embrace after your training.
Providing Physical Comfort and Pain Management as an HCA
During your Heath Care Assistant training, you'll learn that one of the main aspects of hospice care is ensuring that the individual you are caring for is physically comfortable and that their pain is managed appropriately. Many of your chronically ill clients will experience physical pain or discomfort nearing the end of their life, and many of them may have anxiety and fear around this fact. It is important to reassure your clients that you will do everything in your power to make sure they are comfortable. 
As an HCA within a hospice setting, your focus is to communicate with clients and provide information to other healthcare professionals to develop an effective pain management strategy. Working hand in hand with medical professionals and specialists, you will want to ensure that pain is controlled, and that medicines are increased or changed if they are not effectively managing a client's pain. A client's pain may also change overtime, and their pain management plan will need to be altered in response. Aside from pain, other symptoms you may encounter in clients may include fatigue, skin irritation, breathing problems, digestive problems, and temperature sensitivity.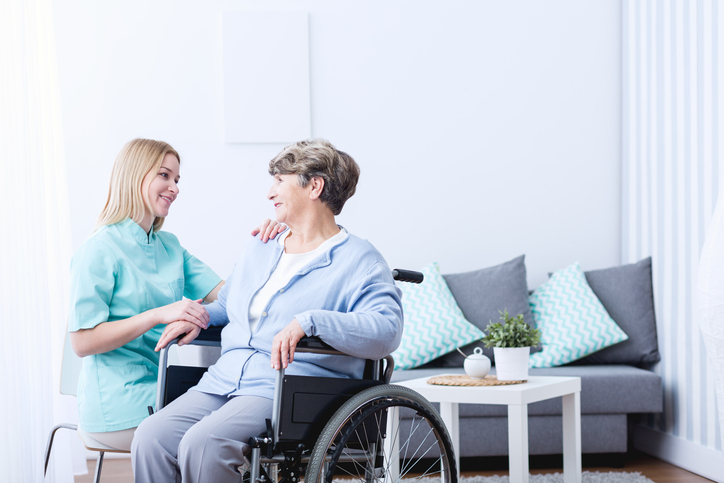 Assisting With Mental and Emotional Needs When You Become a Health Care Assistant
Aside from tending to physical comfort and pain and symptom management, your clients will likely have mental and emotional needs that you can assist with. It is not surprising that clients nearing the end of their lives may experience anger, depression, or anxiety due to their situation. In addition, they may be feeling regrets over things they did or didn't do during their lives. Others may fear the unknown or worry about the loved ones they are leaving behind. As a Health Care Assistant, it will be your role to work with them, listen to them, and address their concerns. 
There are many approaches you can take when you become a Health Care Assistant to provide effective emotional and mental support in hospice care. This can include physical contact such as holding hands, setting a comfortable mood with dim lights and relaxing music, and being present when you are with clients, such as asking them questions about their memories or reading a book if they are unable to communicate.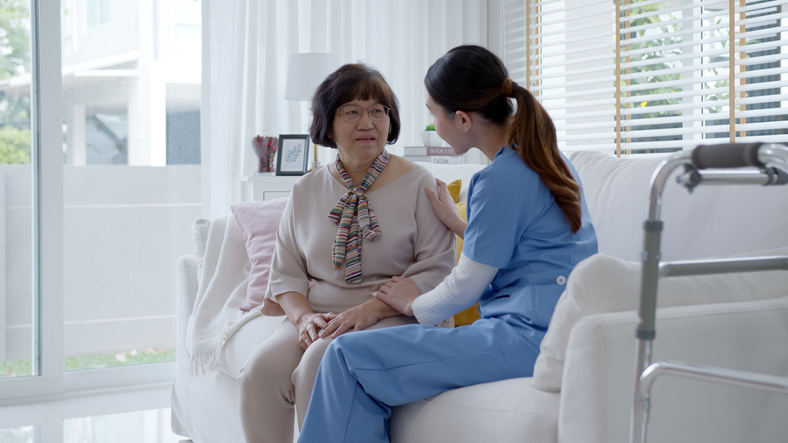 Emotional and Spiritual Needs Should be Considered
In addition to arising physical and emotional needs, spiritual needs are also very common at the end of a person's life as they think more consciously of what awaits them after death. For some, spirituality may be found in their religion or faith, while for others, it may be found in their love for their family or even their passions or hobbies. Many may be looking for meaning in their lives, questioning the decisions they made in the past, resolving issues and with friends or family, or making amends with their medical situation. While some find comfort in their faith, others may struggle with their beliefs. 
As an HCA, it is important to respect a client's belief system, and factor this into their end-of-life care. The most important thing you can do is to actively listen without passing any judgement or imposing your own beliefs on them. The client may even want you to assist in planning a life celebration or memorial service for them, or to record their final wishes. In addition, clients may require you to help them find solace by arranging for them to meet with a leader of their religious community, or a spiritual care practitioner. With all these factors in mind, your approach should be to help your clients find comfort and peace by providing them with the spiritual support they need. 
Are you interested in obtaining your healthcare assistant diploma?
Contact Discovery Community College for more information today!