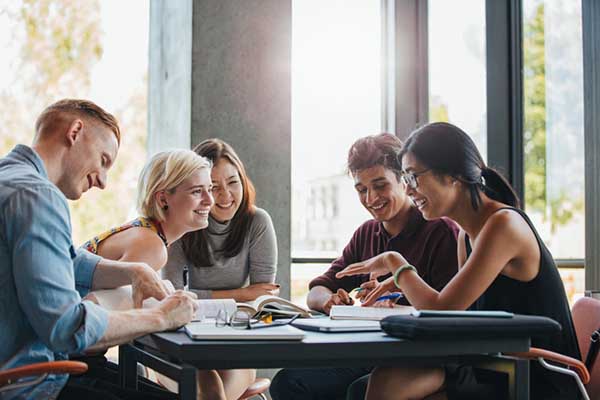 There really is something to the expression "It's not what you know, it's who you know." Finding professional success is made immeasurably easier when you have a network of colleagues who are able to swap tips, advice, and information about great new opportunities with you.
Networking isn't much fun for many people, though, and it's difficult to find the time to do it well when you're involved in full-time studies. For students training to become a community support worker, though, it isn't too difficult to build a great professional network that can benefit you throughout your career.
Here's a closer look at why CSW training programs are ideal for building a network – and how to succeed at doing so.
Small Class Sizes Encourage Tight Bonds Between Students & Instructors
The most effective networks are the ones where you actually interact with your fellow professionals, rather just simply collecting contact information. It's for this reason that one of the great advantages of taking community support worker training is that it helps you meet other upcoming professionals. Attending classes can help you spend a great deal of time getting to know these individuals, and enter your career with a wide range of people who you can actually call to talk shop.
In the early days of your future career, of course, your fellow newcomers to the community support worker profession probably won't have greater access to opportunities than you, but that doesn't mean you can't still enjoy some significant advantages from your time in class.
Because class sizes at colleges like Discovery Community College are so small, students enjoy plenty of face-to-face time with their instructors, building relationships with individuals who do have significant industry experience and connections. These are relationships that could be hugely valuable for those just starting out on their professional journeys. Discovery Community College also has Employability Coaches that help with practicum placements, small classroom sizes help students get a great fit for their practicum placement alongside employment support services after graduation.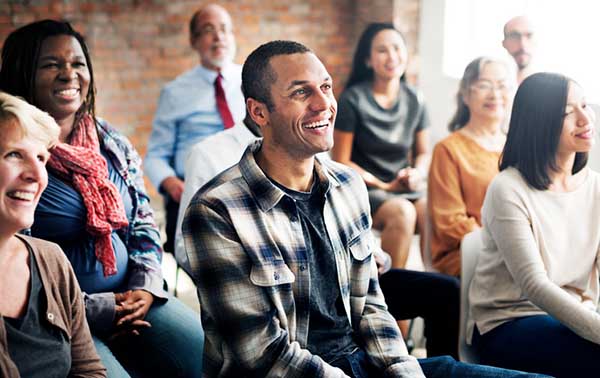 Practicums Can Help You Expand Your Network & Find Opportunities
From the standpoint of a professional network, having a strong core group of relationships is vital, but it's also important to branch out and meet new people. You can do this before you've even finished community support worker school if you choose a program that offers a co-op placement as a part of your training.
At Discovery Community College, for instance, students enjoy three practicums in community support settings, allowing them hone their skills alongside a diverse crowd of people. These are excellent opportunities to shake hands, learn names, and build up a list of contacts to check in with once you begin your search for a career, and in some cases, students may find opportunities arise directly from their practicum placement. Many people do find permanent work as a result of these kinds of experiences, and you can increase your likelihood of doing so by making a concerted effort to make sure people remember who you are.
Skillbuilding at Community Support Worker School Can Make Others Take Notice
Networking is a two-way street. Everybody wants to build contacts with people who might someday be able to help them out, and one of the main indicators that they look for is professional ability. Being able to really contribute to a team will make people appreciate that you know what you're doing, and that you make life easier for them.
Building the skills needed in community support work is the first step, and there's no replacement for a good training program to develop the communication and support abilities required for this type of work. Beyond this, though, it's important to try and go the extra mile, and to seek out opportunities to help out beyond the basics of what you are asked, as these are excellent ways to build up your network. If you are motivated, you shouldn't have to wait long for your network to expand once you begin your career.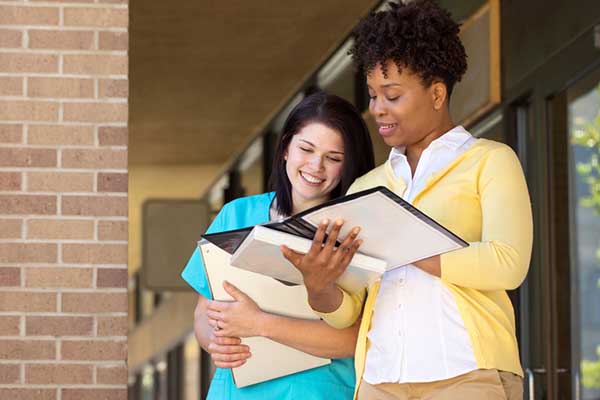 Are you looking for a community support worker college?
Get a professional advantage by attending Discovery Community College!