Whether chatting at work or focusing on the family, we all enjoy participating in activities, interactions, and social engagement together. Some seniors, however, may not have access to these opportunities on a regular basis if they lack close family or friends nearby, or are living with limited mobility. This puts them at greater risk of isolation, which makes companionship that much more important to their overall health and quality of life.
Companionship is the general feeling of closeness or familiarity between people. It is important to healthcare assistants and their clients—not to mention people in general—because it encourages us to grow, builds trust in our relationships, and gives us a support system that we can rely on. Occasionally, some seniors feel isolated from their community, and companionship is one way to open them back up to the world and make them more confident in their abilities, as well as provide a more meaningful life experience.
If you're interested in becoming a healthcare assistant, read on to find out why companionship plays such an important role in your future career.
Healthcare Assistants Know that Companionship is More than a Conversation
Although talking with each other is an important way to help build relationships with others, there are many more aspects to companionship than simple conversation.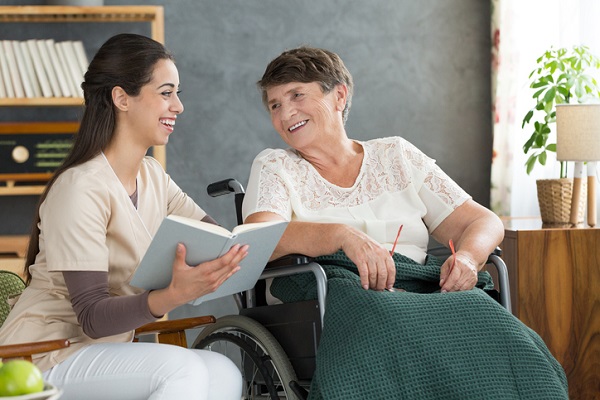 As a healthcare assistant, you'll be expected to help clients with certain tasks, also known as Activities of Daily Living (ADLs). When working in a care facility, this can be showering, dressing, helping to feed a client, and getting them to and from their daily activities. When hired as a private-care worker, this can be anything from cooking and light cleaning to exercise, all of which give you an opportunity to provide your client with meaningful companionship. In a home support setting, this may also be showering, helping make sure clients get their medication and ensuring they are still fit to be living outside of a long-term care facility.
Companionship is based on trust, and building a good relationship with your client through your shared ADLs is the first step towards a lasting, rewarding career. Even something as simple as preparing a meal together can help you be a better companion to a client who has become homebound. In fact, encouraging good nutrition is actually one of the key components you'll learn at healthcare assistant college, so getting your clients involved in planning and following well-balanced diet can help keep them engaged in a new activity, as well as get them talking about themselves and their interests.
Healthcare School Grads can Keep Clients Active with Companionship
Some of your senior clients may find it difficult to stay active, particularly if they are already retired and live alone or have limited mobility. Healthcare assistants help provide quality care, as well as a positive support system to help their clients live a more fulfilling and independent life, and this often includes introducing some element of physical activity.
There are many health benefits to being physically active, even in later stages of life. Light activity such as a daily stroll, gardening, or morning stretches can help reduce blood pressure, improve stamina, and increase your client's ability to live independently. Companionship encourages others to engage in a more meaningful way with the world around them, and providing moral support to encourage clients to stay active can have a significant, positive impact on their quality of life.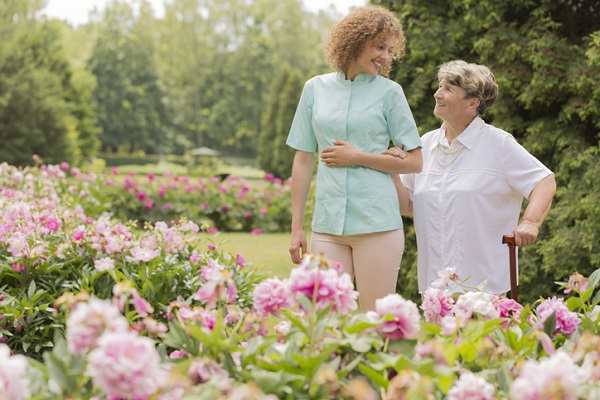 Companionship Can Help Provide Senior Clients With Peace of Mind
Many seniors understandably wish to live at home for as long as possible, but this can also come with its own risks and challenges. Even if they don't live alone, they may worry about their own or a loved one's safety in case of an emergency or a fall, and the presence of a healthcare assistant can help give them a better sense of security because they know they have someone dependable that they can rely on.
You may also find work at an assisted living residence or retirement home when you become a healthcare assistant, which presents its own unique opportunities to provide companionship to your clients. Companionship can be as simple as spending quality time with another person that makes them feel respected and appreciated as an individual, and although you may not be directly responsible for their meals or exercise, you can still participate in fun activities or even engaging conversation.
Does the idea of a career where you help others in your community interest you?
Contact Discovery Community College for more information about our healthcare assistant school.