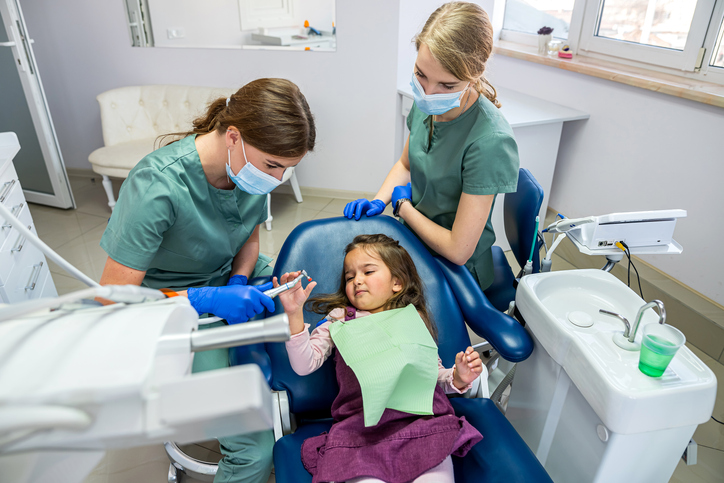 Becoming a dental assistant means relying on a wide range of skills and hands-on experience to provide patients with the attention and care they need. During your dental assistant training, you'll be learning from expert instructors and working with real dental patients to develop these capabilities, setting you up for career success. 
As a student in our program, you'll benefit from a comprehensive approach that combines classroom theory with clinical practice at a fully-equipped on-site dental clinic. This means you'll get the chance to practice and perfect your skills under the guidance of knowledgeable instructors, boosting your confidence as you begin to launch your career in the field.
If you're eager to hit the ground running and learn the essential clinical skills, then this program could be a great fit for you. Read on to learn about the various skills and benefits you gain throughout your training!
Key Clinical Skills You Can Learn to Succeed as a Dental Assistant
A career as a dental assistant gives you the opportunity to break away from the routine of a typical workday, making each day on the job different. As a result, you'll be learning a wide range of skills to prepare you for these different tasks and responsibilities.
Outside of administrative duties, such as scheduling appointments and keeping records of patients' dental work, you'll likely be performing general clinical tasks. This includes preparing patients for dental exams and assisting dentists during the examinations, as well as preparing and sterilizing dental instruments and equipment. Courses like Introduction to Dental Assisting and Applied Dental Sciences allow you to develop and hone these skills, ensuring that you're confident and prepared as you begin your dental assistant career.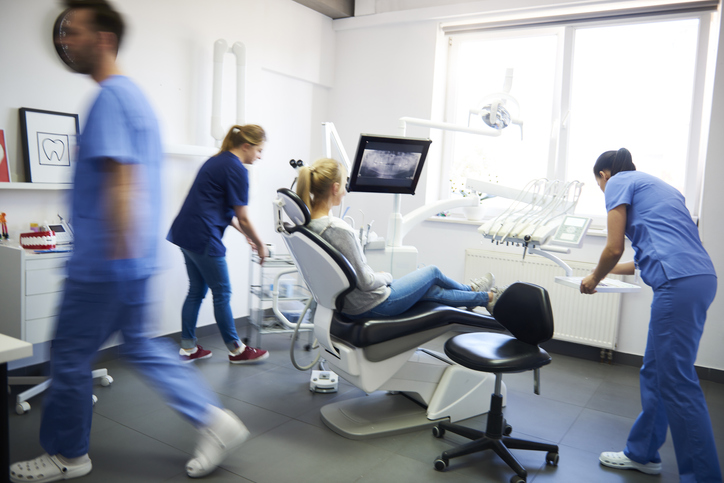 Intra-Oral Skills You Can Develop During Your Dental Assistant Training
Dental Assistants are either Level I or Level II. As the former, they would be classified as "chairside" assistants, completing more administrative tasks. In a Level II role, they're given more intra-oral duties. Our dental assistant program prepares you to become a Level II Dental Assistant, enabling you to work on advanced procedures involving radiology and teeth scaling as well as whitening and polishing.
As you train to become a dental assistant, you'll take courses on Dental Radiography and Prosthodontics and Dental Laboratory. These subjects will give you the skills you need to take and develop X-rays, in addition to working on temporary crowns and restorations. Level II Dental Assistants also help with removing stitches from dental wounds and recording vital signs when needed, making courses like Patient Care Clinics and Operative Dental Assisting particularly relevant in developing these skills.
Skills You Can Cultivate Before Launching Your Dental Assistant Career
In order to succeed as a dental assistant, you'll need to rely on a combination of skills, which include technical and administrative capabilities as well as physical abilities and interpersonal skills. By completing a clinical practicum during your training, you'll have the opportunity to cultivate these skills in a real-world setting and become career-ready faster.  
Being attentive to detail, as well as understanding and following protocols, will contribute to your success in the field. Similarly, practicing your interpersonal skills in clinical environments and developing strong hand-eye coordination will help you to adjust to your future role. You can work towards enhancing these essential qualities through your training, which also prepares you to complete the National Dental Assisting Examining Board (NDAEB) written and clinical practice exam. With these clinical skills, qualities and certifications, you'll be one step closer to achieving your career goals.
Looking to attend a dental assistant college?
Contact Discovery Community College for more information!