Studying to become a medical office administrator means completing courses in medical terminology, medical transcription, medical office procedures, and much more. Your days might include attending classes, studying, and perhaps even checking in with your college's career services if you're nearing graduation and want to touch up your CV.
But what will life look like after graduation? What can you expect from a career as a medical office administrator? Here's a sneak peek into what a typical workday might look like once you land a position in this role. 
Starting the Day After Medical Office Management Training
After completing your studies, you'll be qualified to work in a number of different healthcare settings. You might choose to work in a clinic that takes walk-in appointments, at a dental office with a small close-knit team, at a busy hospital, chiropractic practice, or at another healthcare facility. There are many different possibilities!
While each work environment will have it's own specifics and schedule, there are a few common things you might see across facilities. For example, your day might start by opening the office and checking to see if any emails or voice messages have been left. Sometimes, a patient might leave a message saying that they won't be able to make it to their appointment. Other times you might get a call from a patient hoping to see their doctor quickly for an urgent matter. As you begin your day, you can address these types of challenges and update schedules accordingly. 
After medical office management training, your days will likely start in the early morning, somewhere in between 7 am and 9 am. You may also work from Monday to Friday, as many healthcare facilities keep weekday hours. However, if you would prefer to work part-time or at different hours, it's important to note that there is plenty of variety within this field and that you can look for a facility that offers different schedules if you would prefer!
Daily Tasks You Can Look Forward to in Your Career
Working as a medical office administrator means greeting patients as they come in, answering phone calls and emails, scheduling appointments, updating patient files, and more. As your day progresses, you'll likely tackle these different tasks and responsibilities, even if they might vary slightly from establishment to establishment and from day to day. 
If you work in a dental office, you might spend some of your day greeting patients of all ages as they come into the office for their annual cleaning or for a procedure. You might reassure a nervous child about their dental appointment, or book a follow-up appointment after a particularly elaborate procedure that needs multiple visits. 
At a walk-in clinic, on the other hand, you might have a busy day welcoming patients, transferring lab results, and managing phone lines. Wherever you work after medical office admin training, though, you can rest assured that you will be a valuable part of a healthcare team that provides important services to the people in your community. 
End Day Duties During Your Career
As the waiting room empties and more and more patients head home after their appointment, you can begin preparing for the end of your workday. You might use this time to send reminders to patients with an upcoming appointment, organizing files, and rescheduling any missed or cancelled appointments. 
If you work at a facility with extended or evening hours, the next medical office administrator might arrive to fill in your place as you head home. If not, you might close the facility before going home for a well-deserved evening of relaxation!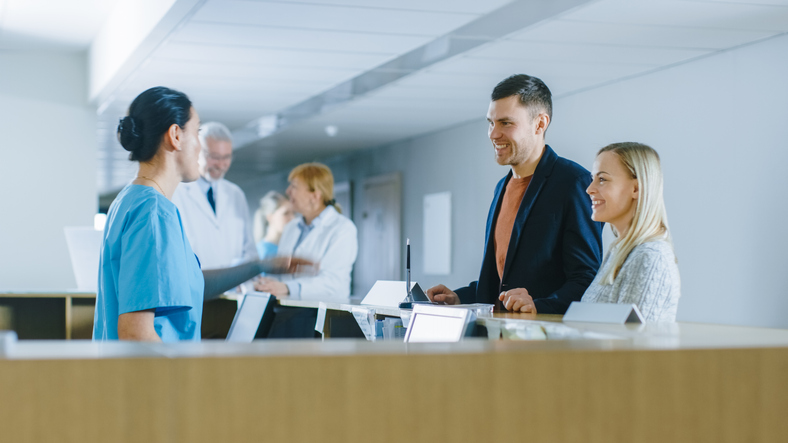 Are you interested in medical office administration training?
Contact Discovery Community College to learn more!