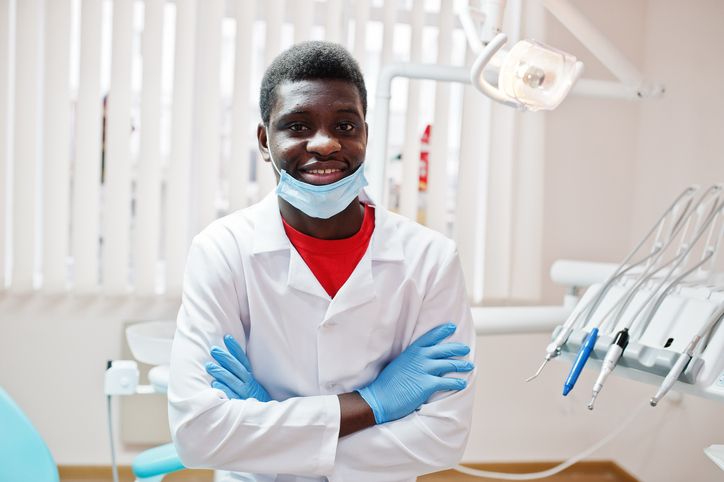 A career as a dental assistant can be fast-paced, dynamic, and sociable. No two days are ever the same. You might need to calm down an anxious child who is scared of the dentist, arrange a last-minute emergency appointment, or manage unexpected delays.  The only thing that you can ever predict is that it's going to be busy!
Dental assistants are the backbone of a dental office. They help to keep everything running smoothly and support clients as well as other dental workers. Read on to find out what life is like for dental assistants and what to expect after you graduate. 
The Morning Routine 
As a dental assistant, you will likely start work 30 to 45 minutes before the dental office opens. This will give you time to prepare for the day ahead. When you arrive at the office, you should check the schedule for upcoming appointments, prepare any medical records and papers, and also prepare any appointment rooms. 
You should make sure that the procedure rooms are ready for the morning appointments. This includes cleaning and sterilizing the rooms and equipment, and ensuring that the dentist has access to the specific dental tools needed. As part of dental assistant training, you will gain practical, hands-on training and an understanding of the different dental tools.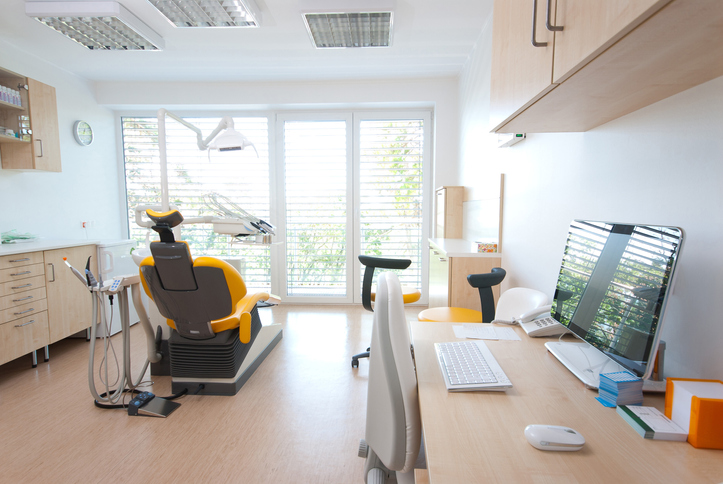 Daily Tasks in a Dental Assistant Career
A dental assistant career is very varied, and you can expect to complete lots of different tasks on a daily basis. If you are working at the front desk, you will need to welcome all new clients on arrival and make sure that they're ready for their appointment. You will also need to manage the schedule and book in any new appointments and remove any cancellations. Often appointments can take a little longer than expected, and a good dental assistant will be able to manage and make up for any delays. 
If you are working at the dentist's side in the procedure room, you will still need to use your interpersonal skills to help clients feel at ease. You will need to have a good understanding of all of the names and uses for the dental instruments, and make sure that these are clean and sterilized, and pass them to the dentist while they are working.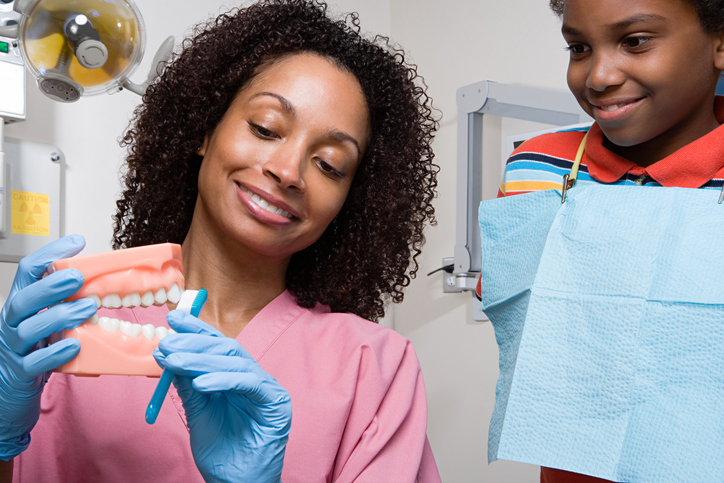 Other responsibilities may include restocking supplies and handling client billing and payments. You might also take on more practical work such as conducting x-ray and lab tests under the guidance of dentists, or using the suction hose to clean and dry clients' mouths. 
The End of the Day 
A lot of dental assistants work regular hours and can expect to finish at around 5 pm. However, you could also choose to work in a 24-hour emergency dental practice, or at a practice that has evening or weekend hours. 
At the end of the day, you will need to start preparing for the next day ahead. Make sure that everything is in its place and that the practice is clean and organized. This will help you avoid any problems in the future.
The fast-paced and varied nature of the job means that dental assistants need to be organized and adaptable, with good communication skills and the ability to work under pressure. 
Are you interested in dental assistant college?
Contact Discovery Community College to learn more!