When it comes to career training, getting the maximum benefit involves more than just completing your program and graduating. Ultimately, what you want is to secure a great job to get your career started!
Whether you have been in the labour force for years or are just beginning your career, keeping a few simple things in mind will help you get in top shape for job hunting and put your best foot forward with potential employers. Keep reading for some ways to perfect one of the most important job search tools you have at your disposal: your resume.
1. Keep Your Resume Concise to Highlight Your Office Administration Training
Your resume is an exciting opportunity to highlight your most important educational and professional achievements and experiences. However, even if you have pages of achievements you want potential employers to know about, don't go overboard!
Ideally, your resume should fit on one page, with a reasonable amount of space between sections to make it easy to read. If you have items that won't fit on the page, ask yourself whether they absolutely need to be included. If you still want to highlight them, try mentioning them in your cover letter to avoid extending your resume.
2. Use Professional Contact Information to Show that You Are Career-Ready
Demonstrating attention to detail by having a typo-free resume is critical, especially as you work towards an office administration career. However, one detail that many job applicants miss is professional contact information.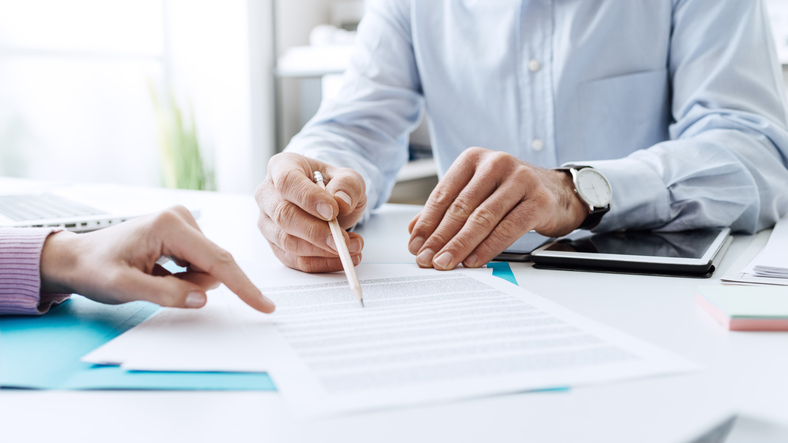 If you do not already have an email address that is a simple variation of your name with a reputable domain, make sure you create one before finishing your resume. "[email protected]" makes you look much more polished than '[email protected]'. Small details like this can undermine the professional image you have worked so hard to achieve.
3. Outline Your Objective of Pursuing an Office Administration Career
One way that you can make your resume and job application package stand out from the crowd is to include a brief, informative statement of your objective. For instance, a header could read something like, "Jane Doe is a recent Discovery Community College graduate with excellent skills in Excel and QuickBooks, seeking gainful employment in an entry level office administrator role." This demonstrates that you are focused and goal oriented, and can help busy hiring managers keep track of which job opening you are applying to.
4. List Your Experience in Reverse Chronological Order for Clarity
According to a recent study by careers website Ladders, the average resume only gets 6 seconds of attention from recruiters sorting through candidates. To ensure that employers see the most important and relevant information on your resume within this short timeframe, ensure that the document is well-organized.
One of the most important things is to list your experience in reverse chronological order, with your most recent entries at the top. This way, readers don't have to dig through your older, less relevant experience to figure out if you are a suitable candidate for the job.
5. Use Action Words to Show the Benefits of Your Office Admin Training
Finally, choosing your words carefully can help you emphasize the true value of your education and experience. For example, when describing your office administration training, using an active phrase like "created functional Excel spreadsheet to calculate office expenses," gives more insight into your skills than something like "was taught about key office software."
By being specific about how you have employed your knowledge and skills, you will be better able to convince a potential employer that you are the right candidate to meet their organization's needs!
Do you have more questions about how to get the job after graduating?
Graduates of Discovery Community College's Office Administration Certificate program also have access to an Employment Specialist in their region who can help integrate the ideas listed above to make an eye-catching resume employers will take notice of.