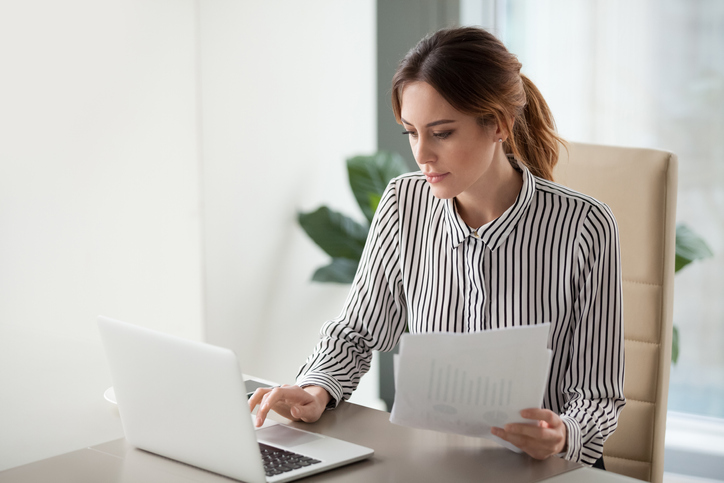 If you're seeking a career in financial accounting, organization will be the name of the game when it comes to managing your responsibilities and deadlines, in addition to maintaining a general work-life balance. Financial accounting professionals perform a number of bookkeeping and accounting duties within corporations, small businesses, government departments, insurance companies, and more, utilizing different software and industry-standard practices. Within the finance and accounting industry, staying organized helps professionals to maintain a streamlined workflow, while ensuring that they're able to manage the many different duties and tasks on their plate at any given time. 
Before you launch your financial accounting career, familiarizing yourself with a few industry-standard organizational practices will help you to work efficiently and excel at what you do. Below, discover four organization tips that are essential for any financial accounting professional.
1. During Your Financial Accounting Career, Develop a System of Prioritization
As a financial accounting professional, you'll have many different responsibilities to keep in mind at all times. Whether you're maintaining client invoices, filing reports, reviewing bank statements, or working on a long-term project, it will be important to develop a system of prioritization in order to keep track of your different tasks. While it can be difficult to determine which duties are most time-sensitive when you first start out in your career, over time you'll begin to gain an understanding of what you should be prioritizing within your to-do list. 
After your financial accounting training, consider creating a list of upcoming tasks in order of priority. You'll be able to stay organized when you work through the most important tasks first, while budgeting a certain amount of time throughout the day to ensure you're taking care of your additional responsibilities.
2. Create a Schedule Before the Day Begins
One of the best ways to stay organized as a financial accounting professional is by taking some time to create a schedule for yourself before each workday. When creating your schedule, you can take a look at the events, meetings and deadlines lined up in your calendar, and include any relevant items within your daily schedule. You can also include the tasks you want to complete for the day, ensuring that you're being realistic with the amount of time you're allotting yourself to complete them. Taking the time to write out a daily schedule will refresh your memory of any deadlines or meetings you might have forgotten about, and will help you to zero in on the responsibilities you need to complete before the workday is over. 
3. Take Advantage of Organizational Software and Tools
During your financial accounting career, organizational software and tools will be your best friend. In today's modern business environment, there are many different software programs offering organizational advantages, such as file storage and management, and streamlined access to databases and other information. When it comes to staying organized, you may want to consider taking the time to explore the many different options offered by software programs. You can not only use software programs for scheduling meetings, but you can also use industry-standard accounting software such as Sage 50 and Quickbooks to organize client information, invoices, and more.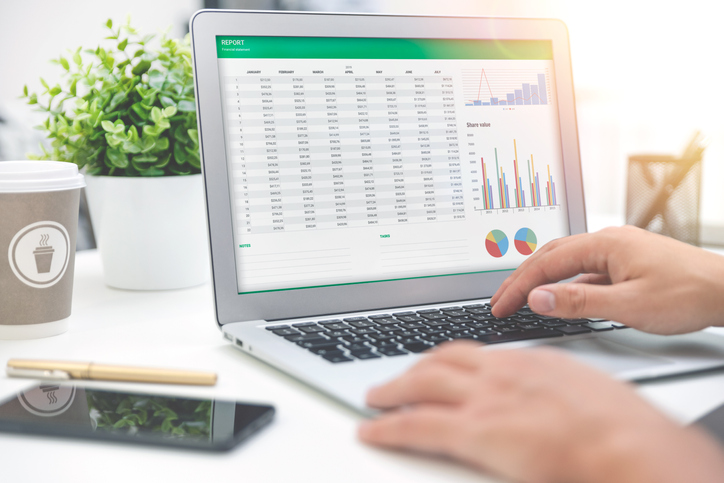 4. Regular Housekeeping Will Be Your Best Friend
As most accounting and finance professionals probably know, the invoices, reports, statements, and other documents that require processing can quickly accumulate. Whether you're receiving these documents in paper form or by electronic submission, one of the best things you can do to stay organized is to set aside some time each day for housekeeping. Consider taking an hour after lunch to organize the incoming information you received in their respective files or databases. It might not seem like much, but having these documents properly stored away will help you to maintain an efficient workflow and ensure that you have access to important information at all times. 
Thinking about enrolling in financial accounting college?
Start your career off on the right foot with a program at Discovery Community College!