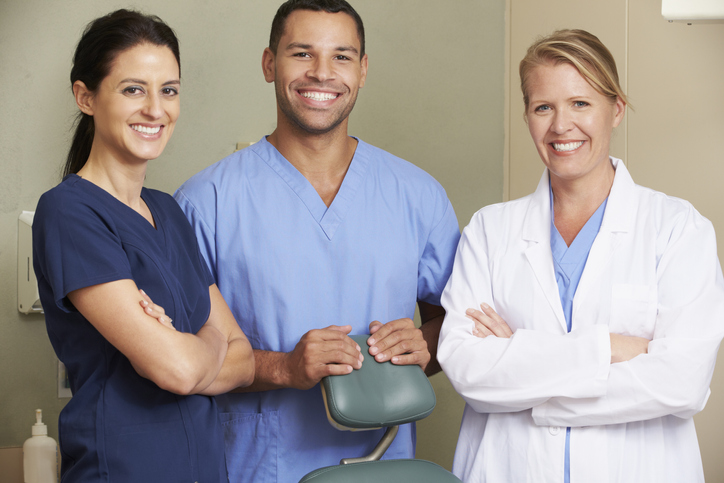 After finishing your training, you will be eager to land a great job working as a dental assistant. It's important to find employment that makes you feel good at work and allows you to perform to the best of your abilities. Take some of the following things into account so that the workplace you find is reinforcing, positive, and respectful. With these important attributes, you can identify effective leaders who will make sure that you can continue your enthusiastic pursuit within your chosen field.
Read on for some ways to find an employer who is deserving of a "World's Best Boss" mug.
Professional Development is Important, Even after Dental Assistant College
Being done with school doesn't mean you should be done with learning. In good work environments, dental assistants are encouraged to continue educating themselves and bettering their skill sets. The more committed an employer is to helping you further develop in your career, the more supportive they will be of continuing education, for example additional training in restorative and preventative care and additional certifications following dental assistant school. This also demonstrates their dedication to building a strong, successful team.
Soft skills can also continuously be developed, helping you to calm patients or more effectively communicate. Look for an employer who wants you to get better as you go, to ensure the environment will be one of growth that makes your career fulfilling and successful.
How to Find a Positive Workplace after Dental Assistant College
A positive attitude not only aids in good mental health and makes employees happy to show up to work, but it also breeds productivity. Positive Organizational Psychology tells us that positive, optimal environments allow workers to reach their full human potential. Employers who are passionate about their field and care about quality of work in their teams are most successful when they foster a positive energy.
When you meet an employer, notice how they speak about their workplace, employees and day-to-day operations. Someone who exudes positivity encourages the same in others. As you may notice during a dental assistant training co-op placement, dental offices can get very busy, so working for a dentist who remains calm and positive is key to preserving morale.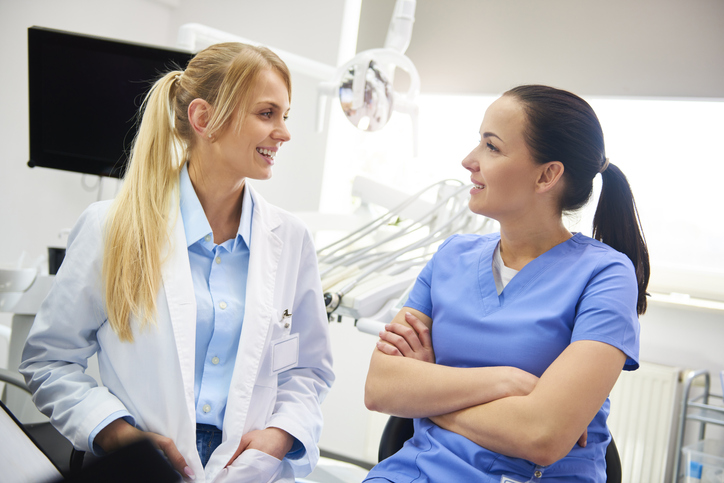 Look for Respect and Teamwork after Dental Assistant Training
As a dental assistant, you will be an integral member of a team. Dental assistants keep the office running smoothly, assisting the dentist, helping patients, and keeping the office clean and well-stocked, among other responsibilities. In a workplace where you are respected, you will feel valued and know that your employer understands your worth.
In addition, a workplace that has strong organizational skills and is heavily committed to a high quality of work shows that people care about what they are doing and are able to cooperate. This shows respect for patients and for the dental practice itself, which points to a high likelihood that employees will feel respected as well.
Are you interested in dental assistant college?
Contact Discovery Community College for more information!