In business accounting, time is money—and in more ways than one. Effective time management is an important part of succeeding while studying for any field, but especially for business accounting, in that it's a major skill that can help you advance your career once you start working.
An established routine can be difficult to maintain at times, but doing so can help set the framework for completing tasks efficiently and meeting deadlines after gaining employment. Here are four tips for how you can better manage your time during your training in business accounting and beyond!
1. Make a Calendar and Schedule for Yourself Before Accounting & Finance Training
Writing up a schedule is one of the first things you should do before the semester even starts. Know which assignments you have to submit on which days, and prepare a calendar and schedule to make sure everything gets done on time. Make sure you know when your exams and tests are. In addition, it's a good idea to keep a record of start times for each of your classes. If necessary, make a schedule for yourself starting each week. If it helps, you can even write up a daily to-do list. A career in business accounting requires effective time management and a strong attention to detail, so keeping a well-organized schedule can do wonders for you.
2. Make Sure the Right Assignments and Tasks Are Prioritized
As your semester rolls on, it's natural that assignments can pile up and deadlines can start rearing their heads sooner than you think. Throughout your career, you'll also have times where several different tasks might come your way at once.
For this reason, the ability to prioritize tasks is an important time management skill to have. You can try starting each day with the most complex and/or time-consuming assignment first, and continue with each subsequent assignment in order of deadline or importance. This can be a great way to stay on top of assignments during your accounting and finance training and future career.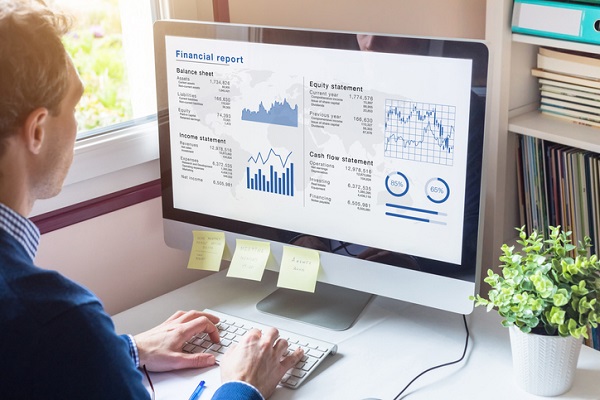 3. Set Time Aside for Yourself, and Don't Spread Yourself Too Thin
As much as staying on top of your schedule and having a clear routine will help you throughout your financial accounting career, it's also important to stay calm and have a peaceful frame of mind. When you've spent all day crunching numbers and/or sitting in class learning how to master various bookkeeping and payroll responsibilities, taking a well-deserved break to unwind afterwards is a great idea.
It's worth setting time aside to be good to yourself and practice self-care such as mindfulness/meditation, exercising, and enjoying time with family and friends. It's also a good idea to get a healthy amount of sleep every night too. While it's important to push yourself to succeed during your training, it's equally important not to overwork yourself and have a strong balance between your training and your home life.
Looking to get your accounting and finance certificate?
Contact Discovery Community College to find out more!